Inform customers of utility bill spikes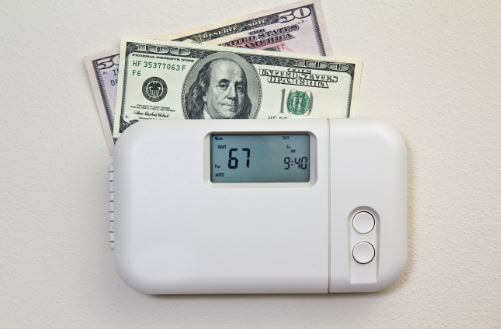 A faulty air conditioner during a heat wave or an undetected water leak are two things that can rack up hundreds of dollars on a utility customer's monthly bill.
These higher-than-expected utility bills can disrupt your customer's budget, which can result in a delay in payment or even nonpayment.
Whatever their financial situation may be, you can count on one thing: They're going to be hot under the collar (wocka wocka!). Utilities that fail to get in front of this issue could end up with bad publicity or scrutiny from a regulatory body. That's why adopting some best practices can reduce these unwanted happenings.
Be proactive
Utilities that have installed smart meters have seen a lot of pushback from customers, in part because they replaced older, less accurate meters and have resulted in higher bills.
Utilities that use these meters can and should put the smart meter's real data to work. When an individual registers a spike in usage, offer the service of notifying the customer before the end of the billing cycle. Because the customers would have a chance to identify and fix the problem before it gets expensive for them, that turns a potentially troublesome situation into a positive interaction. Even better, this service could show a reduction in your accounts receivables.
Inform thoroughly
It's not enough to post a phone number on a website or a bill. Today's customer will research the problem online before they call. When a bill is higher than expected, they'll be looking for an explanation. That's why it's important to pack your website with plenty of information, possible causes and recourses.
Common causes of utility bill spikes: Sometimes, all a customer needs is a comprehensive list to help connect the dots. Make sure your description of causes covers seasonal- and weather-related factors, common problems with appliances, and lifestyle changes that increase usage.
Offer solutions: Utilities should use this space to let customers know what their options are. Include all steps surrounding the appeal process, along with instructions and links to get the process started.
Get social
Social media is a great platform to give utility customers a heads-up for higher bills. One way to do this is to plant the seed early. During peak demand, pull out the video camera and give a behind-the-scenes look at what happens on the production and supply end.
A couple weeks after that heat wave, however, all that extra air conditioning usage may no longer be on the customers' minds. Share a graphic that shows just how much energy or water usage rose during that time. Utilities can use social media to remind customers about energy audits, budget billing and payment assistance.
In the long run, being proactive and informative can boost goodwill and, hopefully, reduce your utility accounts receivables. When it comes time to work with a debt collection partner, IC System is a trusted resource. Not only do we have procedures to make sure we're following the regulations that govern your industry, we go the extra mile to treat the customer with courtesy and dignity to preserve that relationship.
Need collection help?
Call us at 1-800-279-3511 to REQUEST PRICING!
Brian Eggert is a business development specialist and writer for IC System, one of the largest receivables management companies in the United States. With 18 years in the collection industry, Brian's experience includes operations, client service, proposal writing, blogging, content creation, and web development.