Best practices for cold-weather utility industry debt collection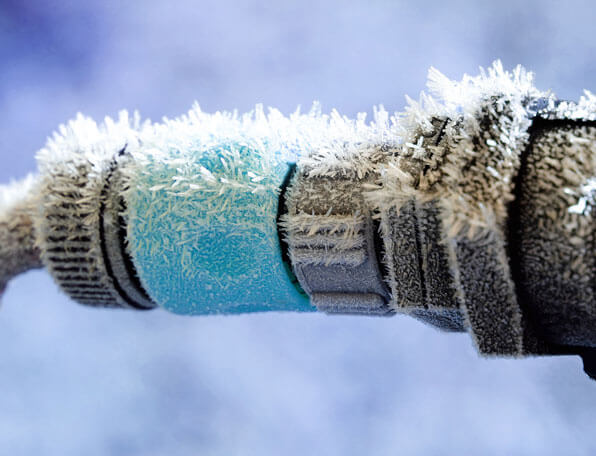 When it comes right down to it, utilities— both government-run and private sector — provide essential services to communities across the U.S. Still, delivering water, electricity and natural gas isn't free, and when customers fail to pay and then fall seriously behind on their bills, a utility company has no choice but to take action. Sometimes that leads to shutting off the utilities. The rules of utility industry debt collection may change, however, when it freezes or snows. It's a time of year when many utilities switch to winter season standards and practices to give economically disadvantaged customers more flexibility so they can keep warm and stay safe. It's the humane thing to do, and it shows a good-faith effort to state regulators and the public. Here are some best practices for cold season that utilities can adopt:
Stay aware: Most states have laws on the books that establish specific cold-weather criteria and procedures before utilities are shut off for delinquent customers. At the basic level, most grant shut-off delays if the customer sets up a payment plan, while others outright ban shut-off during cold weather for households with children, retirees or people with disabilities. In addition to knowing the law, it's important to be prepared to respond publicly when controversies arise. Keep an ear out for relevant statewide media reports and state commission cases, so your team can prepare the right response.  
Post procedures: Winter is a good time for a publicity push so the public knows which steps they need to take to protect themselves against a shut-off. In addition to your billing inserts, make sure your website is updated and plan a social media campaign.
Get involved: Throw your support behind a nonprofit that helps locals with their heating bills. If regulations prevent monetary donations, the law may allow in-kind marketing services, or including bill inserts that solicit your neighbors to help their neighbors in need and donate.
Consider updates: Adding extra steps to your shut-off procedures in the winter can make a big difference to vulnerable residents, especially if state law doesn't fully protect them. Avoiding shut-offs on weekends and holidays, waiving deposits to restore service or offering a payment plan are some of the possibilities, and any of these can put your organization on the map as a standard-bearer in your state. 
Choose the right collection partner: Losing utility service is an upsetting event for anyone because it diminishes someone's living conditions. That's why you want to opt for a collection agency that brings high ethical standards to the process of helping you recover bad utility debt from customers. The specialists at IC System have the resources and training to understand the specific set of laws and policies that govern collections and shut-off procedures for your customers. This lets us work as a seamless extension of your team so your customers still get the fair and courteous treatment they expect from you.
Need collection help?
Call us at 1-800-279-3511 to REQUEST PRICING!
Brian Eggert is a business development specialist and writer for IC System, one of the largest receivables management companies in the United States. With 18 years in the collection industry, Brian's experience includes operations, client service, proposal writing, blogging, content creation, and web development.