Modernize your utilities collections with these tips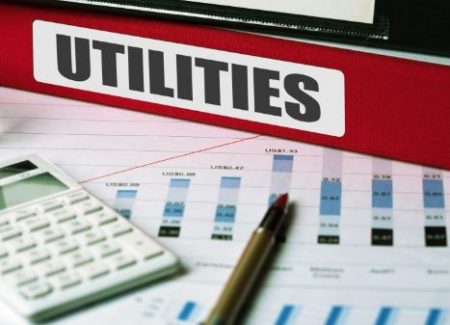 Utilities have long been regarded as part of a traditional and steady industry that is pretty set in its ways. But that doesn't mean billing can't evolve. Retooling your billing strategies with better utilities collections practices can decrease past-due accounts while raising customer satisfaction. Here are a few tips:
Collect and maintain accurate customer data: When customers sign up for service, collect their social security number and driver's license numbers. Along with that, update your system with a master data management strategy, which can synchronize data across multiple systems while documenting each customer interaction. Altogether, these analytics can help you organize your customers: high risk, medium risk and low risk. While low-risk customers can be granted leniency on that rare occasion when they overlook a payment, high-risk customers can get an immediate follow-up with phone calls, as well as additional notices with inserts that provide information about social services.
Revamp your policies: A common approach to resolving a past-due account is to set up a payment plan. However, it is highly unlikely that a cash-strapped customer could both stay current on bills and make payments, especially if the past-due account has accumulated fines, fees, and interest stacked on top of several months' worth of unpaid service. Instead, make a shorter path between past due and service shutoff.
Publish your policies: Make your past-due and collection policies and procedures public by distributing them to new customers and posting them visibly on your website. One reason behind this is that utilities, especially municipal systems, can be subject to political pressures. If a customer complains to a local elected official, they will have less ammunition about their perceived unfair treatment if your policies are publicly posted and consistently applied.
Make bills clear and understandable: The monthly statement needs to go beyond a jargon-filled request for payment. Offer extra data to lend context so customers understand what they are paying for and why. Include meter data, the customer's usage history, and weather trends. For example, a weather summary can help customers connect the dots on why their usage is up. ("The average high in August was 87 degrees, which is 8 degrees warmer than a year ago, and 4 degrees warmer than average.") This will help them trust the accuracy of their bill and they will be more likely to render payment sooner.
Offer different payment options: With great advances in technology, such as those that allow friends to easily settle a dinner bill with a few swipes and taps on a mobile screen, your customers have higher expectations and may want to choose from several payment options. Offer automatic credit card or debit card payments, as well as automated clearing house options that facilitate direct payments.
Utilities that offer superior service while being consistent in applying their past-due policies will end up with happier customers — perhaps even those who end up in collections.
Brian Eggert is a business development specialist and writer for IC System, one of the largest receivables management companies in the United States. With 18 years in the collection industry, Brian's experience includes operations, client service, proposal writing, blogging, content creation, and web development.