Hospitals Can Teach Us Better Ways of Billing Patients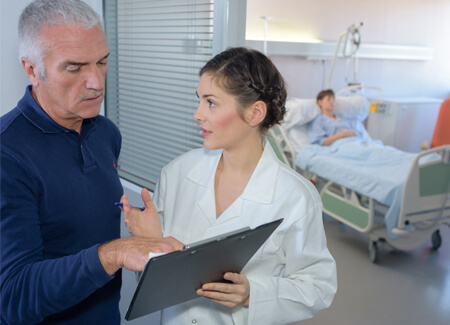 In the era of the high-deductible health plan, boosting payments can seem like a tall order for clinics as they're billing patients. One way clinics and practices can help patients deal with the realities of their higher healthcare costs is to adapt and learn from the changes some hospitals have made to their billing systems.
Defragmenting the revenue cycle
One small hospital in Illinois included collections at the front end of the cycle, when the patient checks in. This is an opportunity to help patients understand their financial obligations early in the visit and get the discussion started. As a result, point-of-service patient collections increased by a whopping 300 percent.
Better outreach
Northwestern Memorial in Illinois had its financial counselors ramp up outreach with patients, so patients could better understand their payment options and become aware of financial assistance programs that might be available to them. Those efforts, in part, resulted in a 6 percent decline in uncollectable debt in 2016.
Payment plans for all
Virginia Mason Medical Center once offered 9-month payment plans to its patients. However, as out-of-pocket costs rose, that 9-month timeline meant higher payments that few patients could afford. After forming a partnership with a bank, patients can now set up 24-month payment plans, interest free.
Self-serve financing plan
One hospital gives patients the convenience of setting up an online payment plan. Not only does an e-bill drop in their inbox when the insurance claim is processed, patients can use an online widget to set up a finance plan to pay down their bills.
The takeaway
Many think pieces focus on different aspects on what a patient-centered billing system is. But when you look at these four changes, one common theme emerges: clarity for the patient.
Any clinic or practice that wants to design a patient-centered billing system should have two goals in mind. One is to reduce the sticker shock, and help patients understand their financial responsibility during the visit. The second is to make it clear to the patient that if they can't afford the entire bill, the clinic offers tools to make it easier for the patient to make payments and recover financially.
When patient bills do end up in collections, choose a partner that sees itself as an extension of your office. When IC System communicates with your patients to recover past-due amounts, we'll incorporate your financial policies into our efforts.
Need collection help?
Call us at 1-800-279-3511 to REQUEST PRICING!
Brian Eggert is a business development specialist and writer for IC System, one of the largest receivables management companies in the United States. With 18 years in the collection industry, Brian's experience includes operations, client service, proposal writing, blogging, content creation, and web development.