Boost revenue with 5 healthcare billing system updates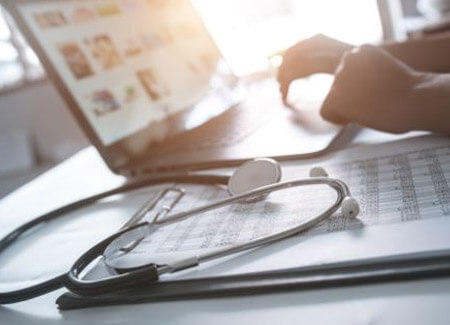 Chances are, your practice is not getting as much money from insurance companies as in previous years—even if it's true that more patients than ever are covered by insurance, and the majority of your revenue probably still comes from insurance companies. But today's patients are paying much higher deductibles than even five years ago. For you, this means two things: A higher percentage of your revenue is now coming directly from your patients. It also means you might wait longer to get your payment, especially if your patients are already strapped for cash. Let's consider some ways to boost revenue at your medical practice.
Take a fresh look at your patient billing practices, and you will find there are ways to be more successful at recovering the revenues that are owed to you.
1. Verify coverage before the visit.
Before the patient walks in for the appointment, know whether insurance will cover this visit, along with any related treatments and tests. Let the patient know early in the visit what is and is not covered. This empowers the patient to make informed decisions about their care and gives them the opportunity to budget for payment.
2. Collect co-pays.
Many practices send a bill to collect co-pays from patients, and that means waiting for that payment to arrive. Turn this into a steady revenue source, and collect co-pays from patients while they are at your office.
3. Implement auto-pay.
Payments that are automatically charged or withdrawn can turn into a consistent stream of revenue for your practice. While not all patients will opt in, many will because they are accustomed to the convenience of auto-pay. Then, capture more dollars by saving paper and postage by offering paperless billing for these patients.
4. Be ready and available to talk balance.
Take advantage of the time you have with patients to discuss outstanding bills and setting up a payment plan. This can be done at any point during the appointment. With the use of practice management software, it will be easy to call up patient accounts, as well as those of their family members.
5. Integrate with your accounts receivables partner.
Many patients are more responsive when they hear from a collection agency. Today, turning over your accounts receivables is easier than ever, thanks to practice management software. Practices that use billing practice management software make collection partners an integrated part of their office's billing system. For example, Advanced MD partners with IC System. With this software like this, your office's system can "talk" directly with IC System's. Submitting a claim can be as easy as clicking a button, which allows you to begin the process on time so you balance your books sooner rather than later.
Need collection help?
Call us at 1-800-279-3511 to REQUEST PRICING!
Brian Eggert is a business development specialist and writer for IC System, one of the largest receivables management companies in the United States. With 18 years in the collection industry, Brian's experience includes operations, client service, proposal writing, blogging, content creation, and web development.