Best practices: collecting from rental properties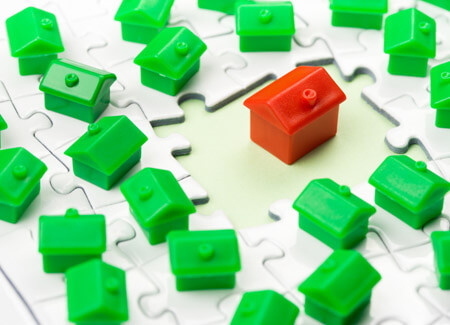 Not all tenants are alike. While many pay their utility bills on time, all the time, some are prone to skipping town and leaving their landlord behind to make up the balance. To smooth over this unfortunate process, here are some strategies and best practices when working with tenants and landlords in utility collection and delinquency.
Be transparent and consistent
One bad outcome in dealing with delinquent customers is the perception of unfair treatment. Make the effort to educate all customers by publishing your delinquency policies, late fee structures, timelines, and shutoff schedules in a variety of platforms. Enforce these policies and procedures consistently.
Tier your customers
Do a soft-credit check on customers to gauge their credit risks? When a high-risk customer falls behind, start communication immediately with letters and phone calls. At the same time, give reliable customers some leniency if they are late on one bill.
Community partnerships
Core to your mission is that everyone has the right to access reliable service, whether you provide electricity, water, natural gas or telephone. Even in a hardship, however, these customers need to keep up payments. To help resolve these tough situations, many utilities partner with non-profits that administer the Low-Income Home Energy/Water Assistance Program (LIHEAP). Take that a step further by giving money to outreach, such as advertising and sponsorships at local fairs.
Change your billing system
One solution for high-turnover properties, such as apartment housing for college students, is a premises-based billing system. Here, the landlord pays all utilities and incorporates those costs into the rent rate. Pass along the savings on administrative costs as an incentive to sign on.
Work with a licensed collection agency
In this business, federal, state and perhaps even local regulations apply when it comes to collecting delinquent utility accounts. Working with a collection agency is often an effective method to motivate customers to pay. However, the agency that fails to follow these laws can lead to legal trouble and negative publicity for you. That's why it's important to work with a company that is licensed in all 50 states and has the resources and expertise to apply the regulations to your customers.
To learn more about IC System and how providers can benefit from working with a nationally licensed collection partner, call us at 1-800-279-3511 to REQUEST PRICING!
Brian Eggert is a business development specialist and writer for IC System, one of the largest receivables management companies in the United States. With 18 years in the collection industry, Brian's experience includes operations, client service, proposal writing, blogging, content creation, and web development.