The Valuable Impact of Medical Bill Collection Agency Solutions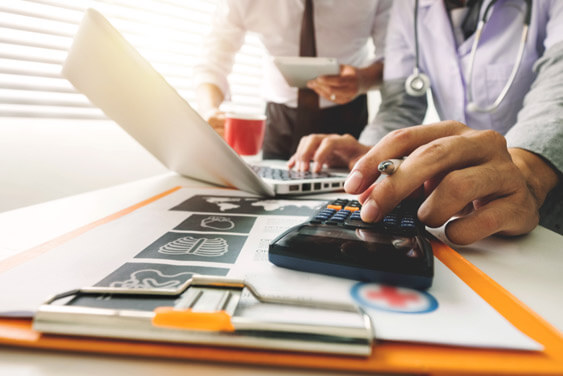 The coronavirus crisis has had an undeniable effect on the world. The pandemic has impacted every person and business in one way or another. During a public health crisis, it is understandable that independent medical practices and doctors have innumerable challenges to face. Having to spend time tracking down late payments is never ideal, but it's even more difficult during such an unprecedented time.
For medical professionals who find overdue payments are hurting their finances, there is a solution. IC System's medical bill collection solutions can help independent practices and providers streamline the collections process and retain more revenue.
Save Time
In business, saving time saves money, especially when time is in short supply. Pursuing overdue payments is a time-consuming process that many simply don't have the time, or workforce, to accommodate at the moment.
For many independent medical practices and doctors who handle their own billing, pursuing the collections process can add undue stress. Many medical practices have had to enact layoffs due to COVID-19 and are short-staffed.
A medical bill collection agency can help overcome these challenges by freeing up staff time, motivating customers to render payments, and providing valuable resources. Agencies that tackle these issues on a larger scale have access to more resources than a single office does, such as the ability to data scrub, skip trace, credit report, verify insurance and charity care, and refer accounts to an attorney.
Overcoming Remote Challenges
With many office managers and staff working from home currently, new logistical challenges regarding collection may arise. Internal collection efforts such as following up via phone and mail take up valuable time. They also may be more difficult to perform remotely. Outsourcing these efforts will allow staff to work from home with fewer difficulties.
A Valuable Jumpstart
Submitting accounts to a medical bill collection agency sooner rather than later will help an agency earn more on your behalf. Ideally, submit before the account reaches 90 days past due; after bad debts reach the age of 120 days past due, the chances of recovering it decrease dramatically. Working with a collection agency can help speed up the process and, in turn, retain more revenue. IC System is your ideal partner for the business journey. We come with the skills and experience to help you get paid, so you can unlock your tied-up cash resources and spend more time focusing on your core business.
Make the most of your time to capture more dollars in IC System's eBook: Time is Money.

Brian Eggert is a business development specialist and writer for IC System, one of the largest receivables management companies in the United States. With 18 years in the collection industry, Brian's experience includes operations, client service, proposal writing, blogging, content creation, and web development.