Incentives could result in lower healthcare costs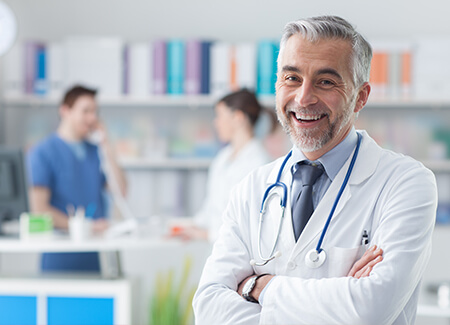 Patients' out-of-pocket costs are rising, putting even more pressure on the healthcare system — not to mention a clinic's ability to make ends meet. One solution that's gaining traction is changing reimbursement practices with an eye toward outcomes that experts say will save money and result in healthier patients in the long run.
Value-based care: Medicare is about to roll out a new payment model that would reward doctors for improving patient health, rather than reimbursing for each treatment. Some argue this would make fewer doctors available to aging patients, and under a new, incoming administration, its future is uncertain. Despite that, some private-sector insurers believe it's worth pursuing. At least two have rolled out their own value-based care programs, saying the new incentives reduce wasteful, unneeded procedures and diagnoses, while reducing the need for additional care in the years ahead.
Continuity: What if insurance companies gave doctors an incentive to stay with their patients, asks a blogger in the Wall Street Journal. He makes the case that since these doctors receive bonuses for each patient that came back and continued their care, something better would happen in the background: Doctors and patients would develop a deeper relationship, which would improve their health. Under the care of their longtime doctors, patients would be more likely to follow their treatments, resulting in better health and more health savings in the long run. With that foundation of trust, patients would more likely receive end-of-life care that was appropriate to their condition. That's because doctors would be less likely to default to an aggressive, costly treatment that's unlikely to work — a factor that would also save on costs.
Price check: Some health insurance companies have offered a program that urges patients to be more cost-conscious. Those who are willing to shop around for their healthcare needs are rewarded, getting paid anywhere from $25 to $500 a month when they go with less expensive providers for exams and screenings. This add-on for insurance plans saved insurance companies $12 million in 2015.
In the long run, finding smart new solutions to keep medical costs down is worth everyone's while. Otherwise, too-expensive care only gives patients an incentive to delay or avoid the care they need. That's why at IC System, our priority is to take a professional but compassionate approach to helping you resolve your accounts receivable. We understand that whatever we do reflects on you, so you can feel assured that your patients are in good hands.
Need collection help?
Call us at 1-800-279-3511 to REQUEST PRICING!
Brian Eggert is a business development specialist and writer for IC System, one of the largest receivables management companies in the United States. With 18 years in the collection industry, Brian's experience includes operations, client service, proposal writing, blogging, content creation, and web development.