Track your healthcare accounts receivable days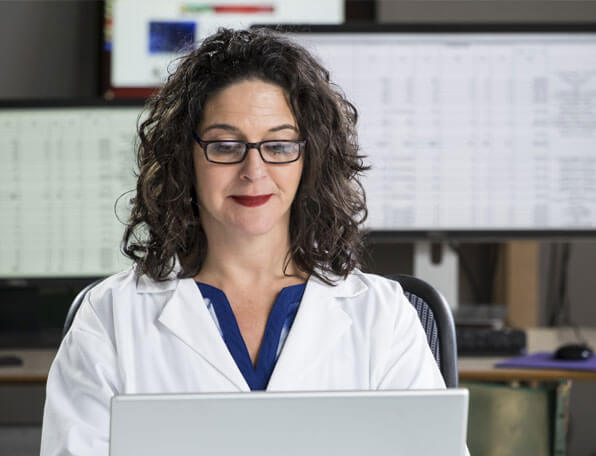 Those in the healthcare field know very well how numbers serve as key indicators of a patient's health. When one of the key measurements is out of whack, it's not proof of an underlying cause, but it's a starting point in finding the root of illness and disease. The same is true for your practice's financials. Having key numbers at your fingertips can help you see at a glance whether your practice as a business is on the right track. One metric that should be front and center on the dashboard is your practice's account receivable days. As a rule of thumb, 80 percent of your accounts receivable should be within the 0- to 30-day range. If accounts receivable are wildly off balance and fall into 90 days and beyond, it's a red flag that cash flow is in poor health.
To keep accounts receivable days from bleeding into post-30 days and beyond, try this approach: Keep the entire staff aware of this metric—they should know the benchmark and the current number. In addition to this, everyone should understand their role in that number. The goal is to change processes and improve communication with patients to reduce payment delays as much as possible.
Money is mandatory: Some procedures can easily run into the thousands of dollars. Patients who require potentially expensive care are those who should not leave the office without knowing the full costs—and without setting up some kind of payment plan. If you consistently fail at taking these steps, then your practice's A/R are more likely to fall into the post-30-day category.
Cross-train: Money is never a comfortable topic to discuss, but it should not be limited to the billing office. Each staffer should know the practice's financial policy because everyone can play a role in helping a patient understand their financial responsibility. What do patients need to pay before they leave? Can patients set up payment plans, and what's the first step in doing that? With which methods can the practice accept payment?
Increase the cadence of your billing: Even in a small practice, processing and mailing bills daily (rather than weekly or monthly) is a simple way to tamp down accounts receivable numbers. If billing is delayed, that only pushes a certain number of accounts past that 30-day mark.
Be responsive: When your billing department seeks additional documentation requests to help process a claim, how quickly does your staff respond? Look at your procedures to make sure billing receives these within a 24-hour period. Acting on these requests immediately can eliminate your practice's role in higher-than-desired accounts receivable days.
Work with a collection partner: When accounts receivable get past the 90-day point, it's time to turn it over to a third party. But it's important to choose one that can seamlessly take over the accounts while making a good representation of the practice you built. IC System has nearly 80 years of experience in the healthcare industry and can integrate with your practice management system for effortless transfer of past-due accounts.
Need collection help?
Call us at 1-800-279-3511 to REQUEST PRICING!
Brian Eggert is a business development specialist and writer for IC System, one of the largest receivables management companies in the United States. With 18 years in the collection industry, Brian's experience includes operations, client service, proposal writing, blogging, content creation, and web development.