Patient consumerism: Why a patient-friendly billing and payment system matters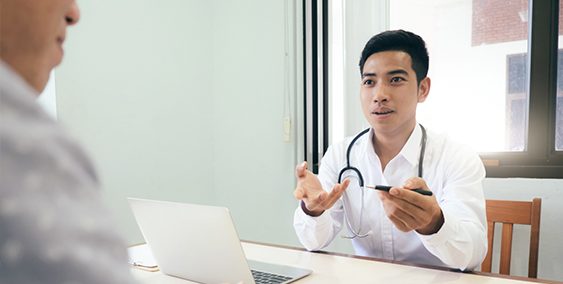 To boost your bottom line, it may pay to consider patient consumerism when dealing with your patients. Because when a patient schedules a visit for medical care, they're not simply thinking about the quality of care. They're thinking about the value they're getting from the visit, even if they have medical insurance coverage. Here are some of the realities patients and care providers are facing in regards to patient consumerism:
• In the past decade, high-deductible health plans have become the norm for millions of Americans, meaning your patients' out-of-pocket expenses cover the gamut, from $1,350 for individuals to $13,300 for families. That means even with tools like health savings accounts patients are more watchful than ever over their health care dollars.
• Some of the struggling patients are young: Patients in their late 20s were more likely to have medical debt in collections than older patients, despite the fact they were less likely to use medical services, according to a 2018 study published in Health Affairs. Another surprise: Half the accounts in collections were for less than $600.
• Three-quarters of a percent of health care providers saw a rise in patient responsibility for payments in 2015, according to a report in Rev Cycle Intelligence. And health care providers aren't recovering the full balance from the patient but recouping 50-70 percent of the billable amount.
To work within these new realities, health providers can take proactive steps to make access to medical care more patient-friendly, and one area of focus could be in the realm of billing and collections.
Better front-end procedures: When a patient goes about their daily lives, they have become accustomed to completing many transactions online or with a smartphone app, whether they want to apply for a new job, shop for necessities, order food, get a ride, buy concert tickets, or transfer funds. When a patient wants to see a doctor, patients are still picking up the phone to book appointments and filling out paper forms in the waiting room.
Offering an online scheduling system is a more convenient way for patients to book (and reschedule) appointments. Giving patients the ability to fill out electronic intake forms can reduce data entry errors, speed up the billing process and ensure that your billing department has accurate information about the patient.
Communicate about costs: From a patient's perspective, medical costs are notoriously difficult to plan for. Healthcare providers can help patients prepare by informing them of their payment responsibility upfront. Some providers even supply chargemaster prices, with a strong caveat that the amount could change after their insurer processes the visit. When patients gain the ability to plan for these expenses, it can reduce stress in patients and build trust.
Smarter collections: The final step in the patient interaction is billing. Accepting online credit card payments makes it easy, convenient and safe for patients to pay their bills. When patients are late with payments, good communication is key to recovery, especially if the phone calls and letters help patients understand their options to catch up on their late bills. Finally, treat past-due patients with respect and compassion. When it comes time to send these accounts to a collection partner, experience and professionalism count.
Health care is a major expense for patients, which is why it's important for clinics and practices to demonstrate they care just as much for a patient's financial health as they do their physical health.
Do you want to learn more about how to effectively collect from patients? Download our collections Trail Guide.
Brian Eggert is a business development specialist and writer for IC System, one of the largest receivables management companies in the United States. With 18 years in the collection industry, Brian's experience includes operations, client service, proposal writing, blogging, content creation, and web development.