A smart, cost-effective solution to your HIS conversion nightmare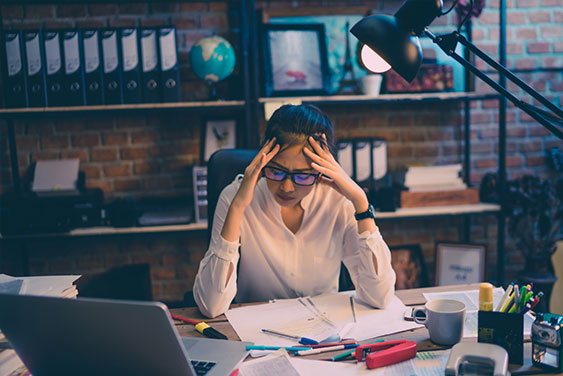 Healthcare organizations of all sizes face a series of challenges and risks by replacing their legacy systems with a more efficient health information system (HIS). For everyone from independent physicians to major hospital systems, healthcare offices across the country must address a similar problem: How do you advance the HIS conversion in an efficient way? Moreover, how do you do this while also ensuring that your legacy A/R receives the requisite amount of attention, all without your budget hemorrhaging from the cost of conversion?
Risky Business: Ignoring your legacy A/R during conversion
Healthcare organizations steeped in a system conversion often set aside their legacy A/R to focus instead on retiring the old system, making the already expensive and time-consuming conversion process a detriment to A/R. Maintaining a legacy system, in addition to the new HIS, isn't considered cost-effective given the price associated with keeping the legacy system afloat. Becker's suggests that 60 to 80 percent of IT budgets are spent on maintaining the legacy platform, as the newer HIS is often cheaper and more efficient.
To avoid paying for two systems, launching a new system, which allows for automation and process improvement, becomes the top priority for many healthcare offices. Committing time to ensure your staff understands how to use the new system takes precedence over all else, quite understandably so.
In the meantime, however, your staff's attention is diverted from older accounts (usually around 180 days) stuck on the legacy system that require collections attention. Without the resources to work the old A/R and oversee the HIS transition concurrently, many healthcare offices consider this A/R a loss, or at least ignore such accounts until their age increases and value decreases. Some healthcare offices simply don't have the time to assess their past-due A/R on the legacy system, allowing those accounts to fall through the cracks.
With all the money spent on maintaining both the legacy system and training on the new HIS, plus the loss in collected revenue on the A/R in the legacy system, the conversion process can be punishing on a healthcare office's budget.
A cost-effective solution
Whether your office has already started the conversion process, or you're planning a HIS conversion in the near future, it's important to make time to speak with a collection partner about working the older A/R on your legacy system.
With the legacy A/R out of mind, your staff can focus on completing the HIS implementation and working the new A/R internally. The old A/R, then, is placed in the hands of a vendor who will save your office time by working down these accounts. Not only will your healthcare office save time, but your staff can use that time to expedite the HIS transitions and eliminate the costs of maintaining the legacy system.
An agency versed in this kind of A/R approach can save your office untold hours, but also capture revenue on accounts that might otherwise slip through the cracks. Legacy inventories can amount to months of old accounts just waiting to be a substantial source of revenue for your office.
Moreover, your staff will have time to assess other vendor relationship that may prove superfluous given the advantages of the new HIS. If your staff doesn't have to think about the legacy system A/R anymore, these discussions about post-conversion efficiencies can happen faster. It also affords the time to ask about what other projects you have put on the backburner.
IC System has considerable experience collecting on legacy A/R to assist the speedier HIS conversion of everyone from clinics to hospital systems. Our experience includes bad debt, self pay management, forward flow, insurance follow-up, and debt revival strategies.
Download our whitepaper: Healthcare: Reviving Your A/R Inventory
To learn more, call us today at 1-800-279-3511 or request pricing.
Brian Eggert is a business development specialist and writer for IC System, one of the largest receivables management companies in the United States. With 18 years in the collection industry, Brian's experience includes operations, client service, proposal writing, blogging, content creation, and web development.