Hospitals: Why an ethical collection partner matters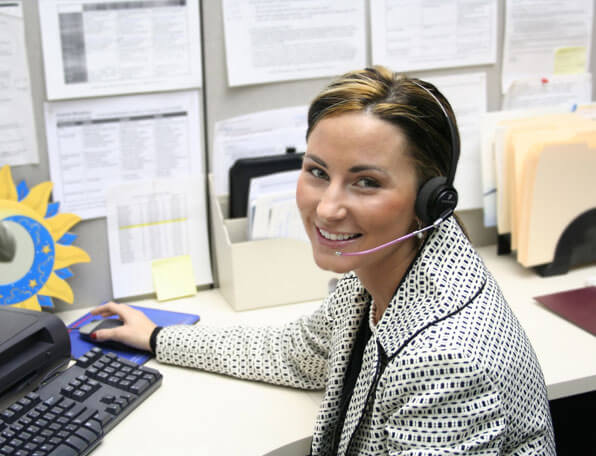 A stay at the hospital is a major event for a patient across many areas of their lives. As costs to provide care continue to rise, along with insurance premiums and deductibles, hospitals will have to face the new realities that a higher percentage of their patients are financially exposed. While hospitals offer charity care for patients who can't pay, they still have to maintain sound business practices and pursue payment from those who can. Still, healthcare is a sensitive topic, and hospital administrators must make sure their past-due patients have encounters with an ethical collection partner—carried out with the same level of professionalism and compassion as medical staff.
As your organization reviews and updates its financial and collection policies, it's also a good opportunity give extra consideration to how your collection partner represents the values and mission of your organization. Based on insights from ACA International, here are three key questions to ask your collection partner.
How committed are they to compliance?
Any firm can say their practices square up with laws and standards defined by the state and federal government. Do they really? How so? Ask how their procedures and policies adhere to state licensing standards, the Fair Debt Collection Practices Act, the Fair Credit Reporting Act, and the Health Insurance Portability and Accountability Act. Ask about their memberships and credentials with trade organizations, because that also signals their intentions to hold themselves to high standards.
Do they have the right expertise?
Because of the complexity of healthcare laws, past-due accounts should be handled by highly trained and professional specialists. Your collection partner is more than a vendor; they are an extension of the hospital's accounts receivables department. A high-quality vendor will readily share details about their programs for quality assurance, staff training, and continuing education. It should also supply their code of conduct for employees, along with the sample letters, scripts, and forms they use to interact with your patients.
Do they have deep resources?
Even at the past-due stage, complications arise with healthcare accounts that require additional support. It may come to light, for example, that a patient qualifies for free care or medical assistance, or a bill requires follow-up with the insurance company. And when a patient pays, can the collection partner take the steps to apply it to a co-pay and annual deductible? For a quicker and more streamlined resolution, it's important to choose a collection partner that has the skills and bandwidth to provide specialized support.
The fiscally wise choice
Working with a collection agency isn't about finding the least expensive vendor. It pays to dig deep and find the partner that has the resources to affect a meaningful improvement in your accounts receivable. At the same time, they should live by the high standards of ethics and professionalism that healthcare providers do every day.
Need collection help?
Call us at 1-800-279-3511 to REQUEST PRICING!
Brian Eggert is a business development specialist and writer for IC System, one of the largest receivables management companies in the United States. With 18 years in the collection industry, Brian's experience includes operations, client service, proposal writing, blogging, content creation, and web development.