Add friendliness and efficiency to your healthcare billing strategy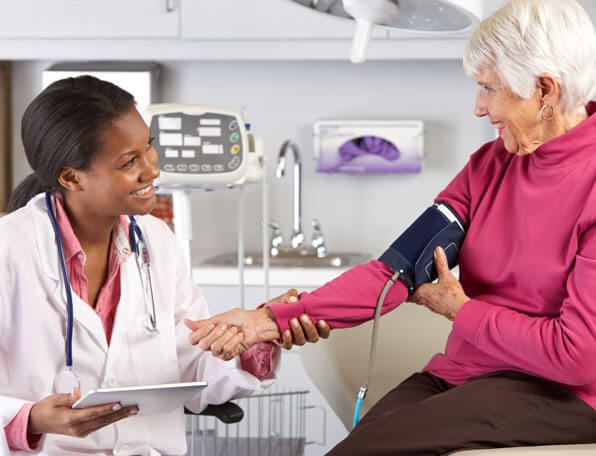 As a healthcare provider, you want to keep everyone's focus on what matters most: restoring health and helping patients have their best possible lives. When bills become past due, it's a tricky balance between using your time well and staying sensitive to the pressures in your patient's life, without destroying your cash flow or your reputation in the process. Using these tips, take a fresh look at your healthcare billing strategy and collection process.
Above all, be friendly: Even when bills are past due, it's absolutely necessary to maintain that friendly, helpful attitude patients come to expect when they turn to you for medical care. Of course, that means remaining calm and collected when people are upset. At the same time, it's important to look at your processes through your patients' eyes. Do bills clearly state what's being charged and why? Do you offer a variety of payment methods? Do reminder bills invite patients to call and consult with your staff if they are having trouble paying the entire amount? Good communication is key to being patient-friendly.
Become masters of grace under pressure: We just mentioned the importance of a friendly attitude. While this advice is not surprising, there are definitely highly charged situations where this is easier said than done. Stay calm in all situations. It may be helpful to offer additional training to your staff to help them better handle thorny situations without losing their cool. Find a consultant or check your medical board for recommendations.
Know what's legal (and what's not): Federal `laws that have been on the books these past four decades set a basic standard of decency when it comes time to pursue late debts. (It's not nice, after all, to call someone at 2 in the morning or let it slip that someone's relative or employee is deeply in debt.) At the same time, keep in mind that state laws vary, and some may be specific to your field or specialty. That means out-of-state patients can be a hidden minefield when it comes to collecting past-due bills. Contact your state's medical board along with your attorney to help you get informed and develop best practices for your staff.
Take a step back: Any business that experiences a growth spurt may be slow to discover an older system that once served them well is no longer efficient. This is especially true for billing. An updated medical practice software system can streamline patient processes, and can even help your staff identify past-due bills faster. In addition, these systems facilitate a seamless handoff of past-due accounts to your collection partner, which will only speed up the resolution.
Need collection help?
Call us at 1-800-279-3511 to REQUEST PRICING!
Brian Eggert is a business development specialist and writer for IC System, one of the largest receivables management companies in the United States. With 18 years in the collection industry, Brian's experience includes operations, client service, proposal writing, blogging, content creation, and web development.