Price transparency: Will it boost your revenues?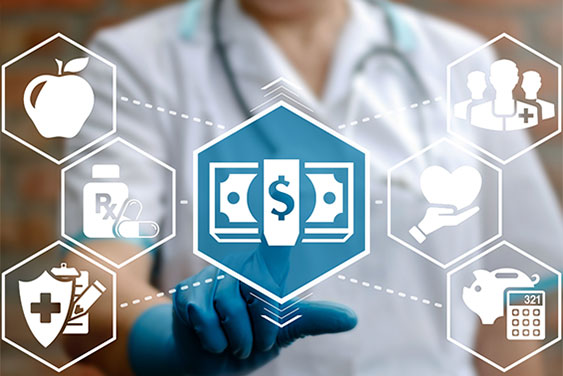 Physicians and other healthcare providers want the same thing for their patients: better outcomes and a higher quality of life. To many patients, cost is a barrier to accessing that quality care. And when they do seek it, high bills can undermine their trust in their physician. In 2008, an extensive survey by the NIH showed that only 6 percent of patients facing high costs felt their physician listened to them. The question about price transparency remains: Will it boost your revenues?
Much has changed in 10 years, especially with the increasing number of patients paying higher out-of-pocket costs. If your billing office is working with a higher percentage of patients who can't pay part of — or all of — the bill out of pocket, it's a trust issue as much as it's a cash flow issue. Being upfront and transparent about prices can go a long way in restoring this trust and boosting cash flow.
Making price transparency the law of the land
Ohio's Healthcare Price Transparency Law would require health providers to give patients a "good faith" estimate on the costs of their care. So far, the law is not yet in effect, as the state government works through various issues with health providers. Though Ohio's law is in a state of suspension, that hasn't dampened the enthusiasm for these reforms. About 30 states have various forms of transparency laws on the books, and other lawmakers are pursuing more sweeping solutions. Six bipartisan U.S. senators, for example, have reached out to healthcare providers, insurance companies and other stakeholders in an overture to boost price transparency for patients.
How do patients feel about price transparency?
The push for price transparency isn't going away. The big question is the overriding impacts of price transparency of health treatments and procedures. If patients are given the tools to be savvier about healthcare, what effect would this have on cash flows?
One Harvard study published last year found no impact on healthcare spending when patients were offered a price comparison tool. A recent survey could explain why. An overwhelming 91 percent of respondents said they wanted their doctors and hospitals to be more upfront about the costs of care.
More insights from this survey:
Only 11 percent say they use the information to shop around.
Forty-five percent said they would switch providers if that would give them a better idea of what their healthcare was going to cost them.
Forty-five percent said they use the information for planning purposes, so they could budget for their deductibles.
Sixty percent proceed with the prescribed care even after knowing the price.
In other words, knowing the costs goes a long way with patients, but they'd rather stick with the healthcare providers they already know and trust.
More price transparency in healthcare services is the wave of the future. Getting in front of the movement and helping patients understand their treatment costs is one way to build trust with patients, and in the long run, could reduce accounts receivable.
Brian Eggert is a business development specialist and writer for IC System, one of the largest receivables management companies in the United States. With 18 years in the collection industry, Brian's experience includes operations, client service, proposal writing, blogging, content creation, and web development.