How small business credit reporting helps you resolve past-due accounts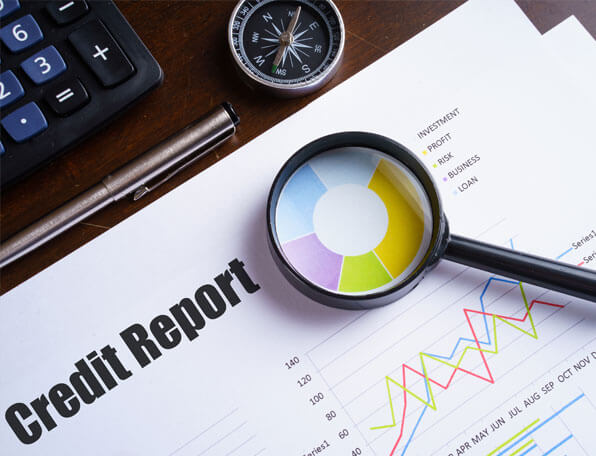 Late this summer, Equifax rocked the news headline cycle when it came out that hackers made off with the Social Security numbers of a whopping 145 million consumers, along with their names and dates of birth. That means nearly half the U.S. population is touched by this security breach, making it easier for criminals to open new lines of credit in people's names. Even with the personal information of your customers potentially exposed, small business credit reporting is still a powerful tool to help owners resolve past-due accounts. Here are a couple of important things to know about credit reporting.
More than a tool for lenders
When most people think of credit reporting, the things that readily come to mind are banks, credit cards, and mortgages. Indeed, credit reports were created to give lenders one objective measure of how likely the borrower would be to repay the money. Once the credit is granted, the lender goes on to report their borrowers' monthly payments to credit reporting agencies.
Nowadays, it's not only lenders who use someone's borrowing and payment history to make big decisions. Landlords, employers, and insurance agents will also pull a consumer's credit report. Payment history is one indicator of responsibility, and therefore it helps gauge the risk of doing business with this individual.
What does credit reporting mean for you?
As a small business owner, credit reporting is probably not in your toolbox. After all, when someone's late on a payment, you know — and they know — it's not going to show up on their credit report. Other than sending letters and making phone calls, you may feel as if you lack that carrot-stick solution.
Find out if you qualify for credit reporting services at IC System. When you choose us as your collection partner, credit reporting services become a powerful tool that can help you resolve past-due accounts.First, credit reporting lends insight on the consumer's financial health, so we can take the appropriate action. Second, once your customer's late accounts are turned over to us, we can report their delinquent payments to the three major credit reporting agencies. When a past-due customer gets notification of this next step, it can be a powerful motivator to pay attention and get current.
Still, as a collection agency, our top priority is to resolve your accounts without jeopardizing your relationship with your customers. When your customers are in our hands, we treat them (and their private details) with the same respect they expect from you.
Need collection help?
Call us at 1-800-279-3511 to REQUEST PRICING!
Brian Eggert is a business development specialist and writer for IC System, one of the largest receivables management companies in the United States. With 18 years in the collection industry, Brian's experience includes operations, client service, proposal writing, blogging, content creation, and web development.