Rise in Pet Adoptions Could Mean Vet Debt Increases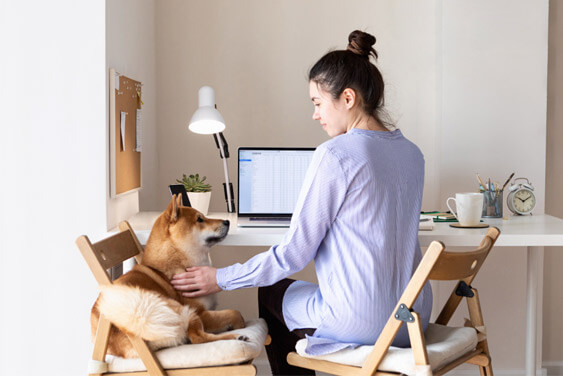 Americans looking to bring some much-needed distraction and joy into their homes during lockdown have turned to pet adoptions. It's excellent news for these animals, who need and deserve a loving home. But what does this increase in pet owners, some of whom are either unemployed or working reduced hours, mean for your veterinary clinic? It could mean an upsurge in veterinary accounts receivable.
People who are working remotely or are temporarily out of work due to COVID-19 have found that a new furry friend will keep them from looking at the headlines or worrying too much. Animal shelters across the country have had no problem finding homes for dogs and cats in need of fostering or permanent adoption. The American Society for the Prevention of Cruelty to Animals saw their adoption rates increase by almost 70% this year compared to last. Most shelters have received more foster applications than they can fulfill.
But as you know, pets are a big responsibility and, potentially, an expensive one. Although most shelters ensure that animals are healthy and current on their shots before they're placed with a family, every pet owner knows that trips to the vet are inevitable. Buckley swallows a sock whole. Daisy hurts a paw chasing a squirrel. Toonces proves he can't drive very well. Things happen, and the costs can add up.
Your veterinary clinic could see a significant spike in business, given the rise of new pet owners. However, with the economy struggling as over 16 million Americans are now unemployed due to the pandemic, you would be right to anticipate an increase in customers who cannot pay— especially during these tough times for jobs in America.
IC System has outlined a few tips that could help veterinary clinics plan for the rise in business and potential uncertainty for future payments. Our eBook, 3 Simple Steps to Drastically Improve Your Veterinary Revenue, gives you some essential tips to prepare your office for the influx of new customers. Implementing a few smart policies may help you avoid and better handle any issues of nonpayment that may arise in the months to come.
Download our free eBook: 3 Simple Steps to Drastically Improve Your Veterinary Revenue

Brian Eggert is a business development specialist and writer for IC System, one of the largest receivables management companies in the United States. With 18 years in the collection industry, Brian's experience includes operations, client service, proposal writing, blogging, content creation, and web development.