Vet billing solutions that also mean better care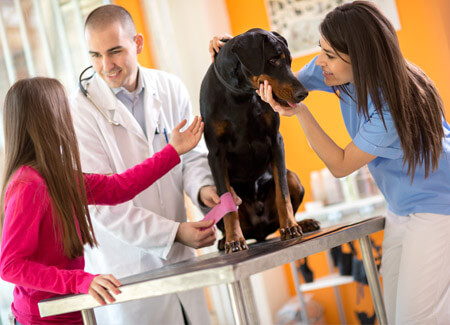 When you save or improve the life of a beloved family pet, the best reward is seeing the pet's tail wag, followed by the joy and relief in the eyes of their humans. However, you will get the occasional human who fails to pay you for your life-saving care. So what's the solution? Do you take a chance on not getting paid or do you turn away high-risk clients? The answer is neither. These strategies can help you reduce these painful situations without taxing your revenues.
Offer options: Begin by making it easier for customers to cover the costs of their vet bills. Be proactive and recommend three or four pet insurance options to your clients. Going forward, with each appointment, have your office staff go over the bill with insured patients, telling them what insurance covers and what their out-of-pocket costs are. In tandem with that, partner with a third-party credit company. When clients walk in needing expensive emergency care for their pet, they can apply on the spot and pay for the procedure in installments — while shifting the risk off your shoulders.
Establish community outreach: We all know the emotional and psychological benefits of pet ownership. The cost of keeping pets healthy should not be a barrier. Reach out to local stakeholders, such as fellow veterinarians, local shelters and rescues, nonprofits and animal-loving entrepreneurs to create an organization that helps low-income residents foot the costs of their vet bills. Start healthy pet initiatives such as low-cost spay-and-neuter clinics or establish grants for emergency care for qualifying owners. Such efforts can improve pet health and reduce the homeless animal population.
Revise your billing protocol: It's far easier to close a tough visit with a promise to send a bill in the mail. The truth is, as soon as the owner of Beauregard the cat walks out the door, your chances of getting paid start to dwindle. Post your policy that payment is expected during the visit. When the time comes to extend credit, send bills in weekly batches, rather than waiting until the end of the month. Keep track of past-due accounts, and make sure your financial policy allows you to charge interest when you get no response.
Choose the right collection partner: Working with an experienced collection partner such as IC System is a highly effective strategy to help you resolve your remaining accounts receivables. We can help you draft and send out the final notification that the past-due account is heading for collection. We also have the resources to verify new addresses and comply with state and federal laws. You'll see the difference resulting from our highly professional and ethical approach in your bottom line.
Need collection help?
Call us at 1-800-279-3511 to REQUEST PRICING!
Brian Eggert is a business development specialist and writer for IC System, one of the largest receivables management companies in the United States. With 18 years in the collection industry, Brian's experience includes operations, client service, proposal writing, blogging, content creation, and web development.