Vet Collections: Pets Are What They Eat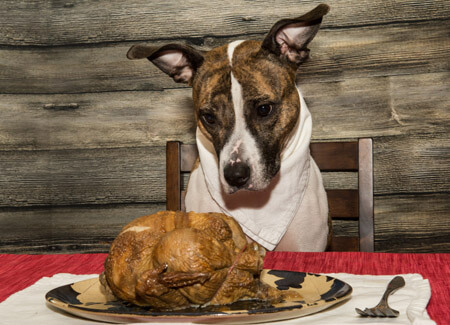 Every long-time veterinary practice has its stories about what they've seen animals consume. There's the tale of the Texas frog with a fondness for the ornamental rocks in his cage. He loved them so much he ate 30 of them. Then there's the German shorthair pointer from Florida that somehow managed to ingest a shish kabob skewer. And, if you've ever mysteriously lost a sock, a Great Dane in Oregon is likely to blame. The 3-year-old ingested 43 of them before retching uncontrollably.
But what do these stories have to do with collecting on a due bill for your practice? The answer, surprisingly, is more than you think.
No two cases are exactly the same
Look at the cases above and the first thing you realize is that no two incidents are the same. This is true in your collections cases as well. There are plenty of reasons customers may choose to not pay their bill. Perhaps they were unhappy with the service, they lacked the proper payment method or simply couldn't afford the bill. Or, maybe it was something completely different and strange – as strange as eating 30 ornamental rocks. The point is, no two collections cases are exactly the same and you can't afford to deny each the individual attention it deserves.
You can't wait for the issue to resolve itself
In all three of these cases, veterinarians acted quickly to remove the foreign objects from the animal's stomach. They didn't wait for things to work out on their own and neither can you. Wait for customers to pay and your success rate will be very low. In addition, the longer you wait, the lower that success rate falls. Take action on your due bills now or you'll be sick about it later.
Seek professional help
When a pet swallows a foreign object, their owner brings the animal to you seeking your expert advice. Likewise, shouldering the burden of collecting on past debts isn't why you got into veterinary medicine in the first place. Leave the collections to a professional firm like IC System. We've been offering receivables management solutions since 1938, and we can help your practice reach the collections outcome you deserve with results that won't upset anyone's stomach.
Need collection help?
Call us at 1-800-279-3511 to REQUEST PRICING!
Brian Eggert is a business development specialist and writer for IC System, one of the largest receivables management companies in the United States. With 18 years in the collection industry, Brian's experience includes operations, client service, proposal writing, blogging, content creation, and web development.