Does your practice have the right procedures for patient billing disputes?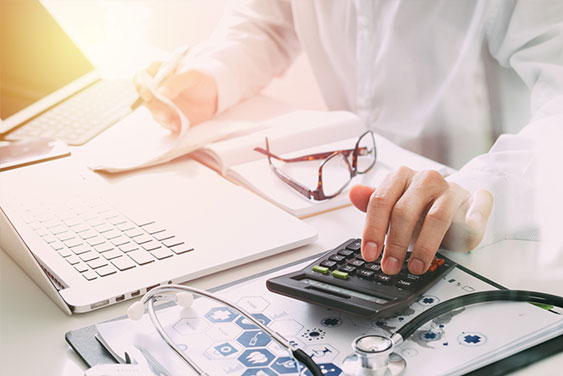 Over the past decade, you may have noticed your patients are becoming much more aware and savvy when it comes to this aspect of their healthcare: what it says on the bill. More Americans do have health insurance, but they are also responsible for paying deductibles that can add up to several thousand dollars a year. That means the various costs associated with the visit, along with supplies and lab tests, matter very much to patients. If something doesn't make sense or look right, expect to hear from them through patient billing disputes.
No doubt, your office has procedures to deal with insurance companies when they deny a claim, dispute a code, or pay an amount that is well below the agreement. Medical practices can save time, preserve patient goodwill and receive payment more quickly if they establish best practices and guidelines to respond to patient billing disputes as well.
• Post your financial and billing policies where it's easy for patients to find and review — in the waiting room of the office, online, or copies provided by mail or email upon request.
• When a patient disputes a portion of some or all of the bill, collection activities should cease until the costs for the item or bill are verified and resolved.
• As a part of this review, the patient should receive a full list of charges, including interest and late fees. Provide a written explanation or schedule a phone conference to discuss it in detail with the patient.
• If the patient owes the full amount, collection efforts can resume. However, if the patient indicates they cannot afford to pay the bill in full, inform the patient of their options, such as screening for financial assistance and public programs or enrolling in an installment plan. If the patient chooses to pursue these options, inform the patient that collection efforts will be suspended another 30 days to give them time to enroll.
• Have proactive billing policies. Excellent communication will help prevent billing disputes. When discussing the patient's plan of care, include an estimate for the cost of care that breaks down the insurance payment and out-of-pocket costs. Offer a discount for day-of-treatment payment, and send bills promptly. Follow patient-friendly billing practices, so they understand the charges, fees and insurance discounts listed on the bill.
When patients fail to pay, a collection partner such as IC System has the specialists to verify and confirm past-due accounts so you can resolve your accounts receivable more quickly.
Need collection help?
Call us at 1-800-279-3511 to REQUEST PRICING!
Brian Eggert is a business development specialist and writer for IC System, one of the largest receivables management companies in the United States. With 18 years in the collection industry, Brian's experience includes operations, client service, proposal writing, blogging, content creation, and web development.