Fixing Your Patient Self Pay Process with Collections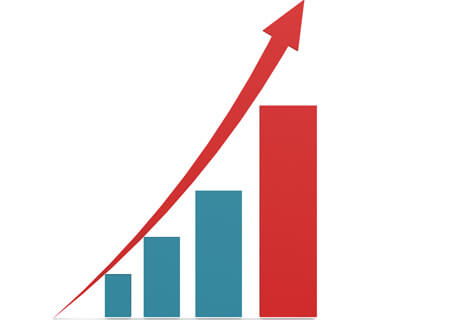 There's a lot of discussion and commentary out there about this issue, but everyone seems to agree: due to high-deductible health insurance plans, and a general failure to effectively address the flaws in the patient self-pay process, the bad debt problem is only going to get worse for many healthcare providers.
Mike Trilli, the senior health insurance analyst at the Aite Group, an analytics firm out of Boston, recently suggested the patient self-pay rate to hospitals will experience an increase from 6 to 10 percent annual compound growth. Another set of research, conducted by Health Data Management, projects that mailed payments will decrease, while online-based patient payment methods will increase.
What does this mean? It means a greater number of patients are required to make payments to hospitals, and when they pay, they're more likely to use a computer or mobile app to interact with a hospital's online payment portal. Because self-pay patients will be asked to pay more as a result of their high-deductible plans, more patients than usual will struggle with payment portals or even find themselves in collections.
And so, finding a solution to combat bad debt becomes a process of smoothing out the kinks in  the patient collection process. Essentially, the solution is twofold:
SOLUTION 1: Make self-pay payment options effortless and easy-to-use.
Easier said than done, but it's so important in the Digital Age. The more difficult it is for patients to navigate your payment portal, the more likely they will require assistance, resulting in payment delays.
Create or ensure you have a streamlined self-service portal anyone can figure out. If a patient must log into multiple portals, one for each specialist at a hospital, and pay each separately, this isn't convenient for the patient at all. It might even require intervention from your office staff to resolve patient confusion.
Remember, you deal with the payment portal every day; your patients do not. Design the interface for them, not you. The easier it is for them, the better it will be for you.
SOLUTION 2: Find a collection partner you can trust.
Not just any collection partner is versed in a healthcare solution that will preserve your patient relationships.
Find an agency that understands the big picture—that offers both early out first party collection services and a third party program. The right agency will have insurance, fraud, and Financial Assistance identification procedures. They should also have an extensive Call Quality solution to ensure a positive patient experience through the collection process.
In general, the right agency should feel like an extension of your business office.
In his research, Mr. Trilli emphasized that hospitals have it in their power to make patient self-pay collections much easier than it is, which in turn will help reduce the likelihood of bad debt write-offs. By creating a simple online interface for your self-pay patients and finding a collection partner who can resolve past-due accounts, a hospital will establish a traceable, integrated cash flow system for your patients, your collection partner, and you.
Most importantly, establishing such a flow will help reduce the need for increased bad debt write-offs, despite the expected increase of bad debt throughout the industry.
Need collection help?
Call us at 1-800-279-3511 to REQUEST PRICING!
Brian Eggert is a business development specialist and writer for IC System, one of the largest receivables management companies in the United States. With 18 years in the collection industry, Brian's experience includes operations, client service, proposal writing, blogging, content creation, and web development.