Paint Your Own Career Path: Dorothy Jean Thompson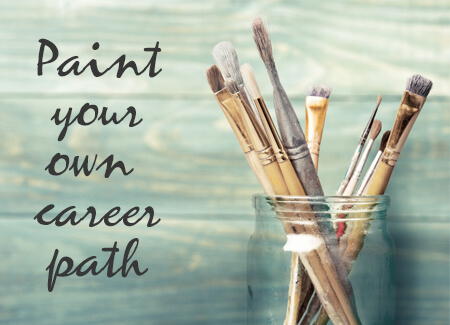 IC System nurtures a culture of development and advancement. No matter where you start in our company, your career path is an empty canvas waiting to be filled by your brushstrokes. Take Dorothy Jean Thompson, who had a great year in 2016. Dorothy Jean began as a Customer Service Representative with IC System, and last year, she was promoted to an Operations Supervisor overseeing 20 representatives.
Dorothy Jean started with IC System back in 2003. "I had been moving back and forth between Wisconsin, where I was born, and Minnesota. I was living in the cities and heard about IC System from a friend, so I applied. After I received a call back saying I got the job, I screamed, and then jumped up and down." She worked on several client teams over the years as a Customer Service Representative. "The years went by fast. When you enjoy what you do, time flies!"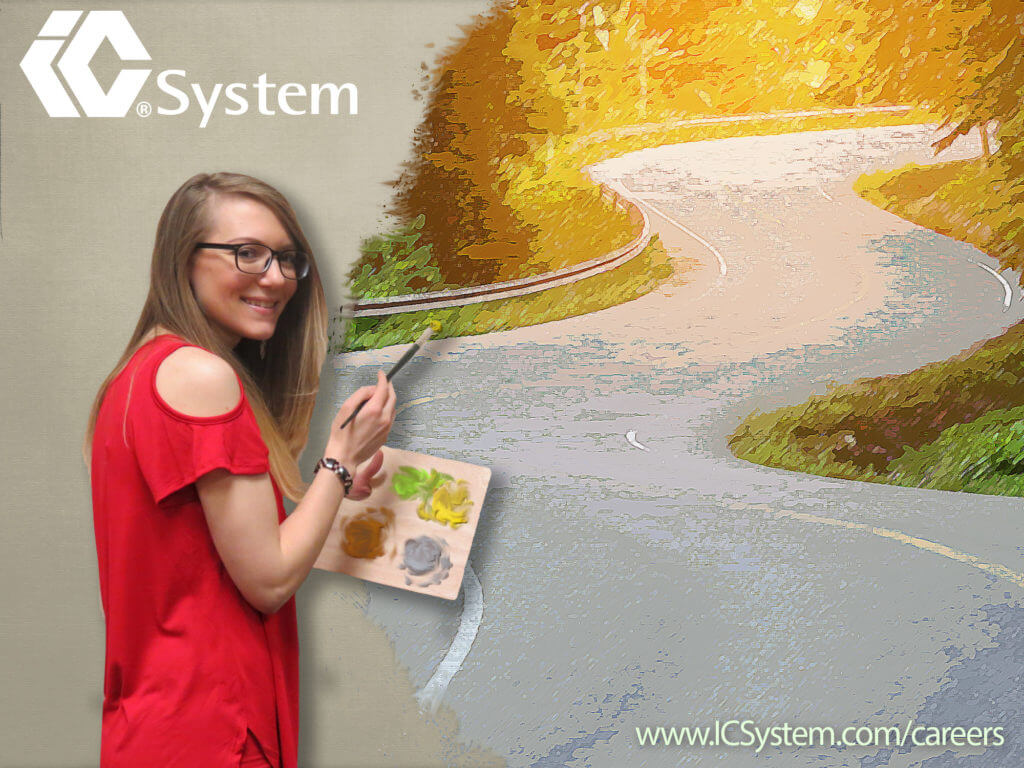 In 2016, Dorothy Jean received a promotion to a Lead Representative, a position that allowed her to explore coaching, as well as pass her knowledge and experience to other Customer Service Representatives. To help simplify the complicated workload for new Representatives, Dorothy Jean took the initiative to create a custom guide that helps Representatives maneuver the complex details of their job. The guide was a hit.
Dorothy Jean fell back on skills acquired from designing videogames as a hobby to shape her development guide. "The guide has a lot of If/Then statements to help new Representatives determine what to do next," she said. "I think I get that from programming videogames, which involves a lot of If/Then logic."
IC System cultivates natural talents, so employees with hidden or unexplored abilities have the freedom to shape their career path. After Dorothy Jean had unveiled her development packet, she received IC System's Core Values Award, which recognizes employees who exemplify the company's Core Values (People, Integrity, Performance, Pride, and Innovation). She's also a recipient of IC System's prestigious President's Club Award for her stellar performance in 2016.  Dorothy Jean received her promotion to Operations Supervisor not long after she received her awards.
"It feels good, being acknowledged and being able to advance myself," she said, sharing her thoughts on the freedom to paint her own career path. "I've always been a top performer as a Customer Service Representative, so I was comfortable where I was, but then I decided I wanted to be a Lead and then a Supervisor so I could help other Representatives be successful."
"I love my career," Dorothy Jean added. "It keeps me focused and gives me purpose."  To be sure, IC System encourages employees like Dorothy Jean who have a vision for themselves and work hard to make their vision a reality.
Brian Eggert is a business development specialist and writer for IC System, one of the largest receivables management companies in the United States. With 18 years in the collection industry, Brian's experience includes operations, client service, proposal writing, blogging, content creation, and web development.