IC System Volunteers at 25th Annual Rotary Lights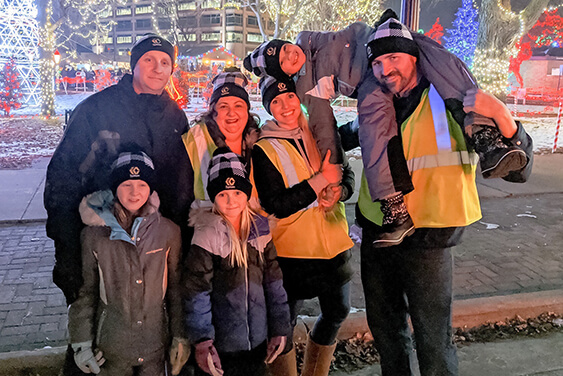 It's a new tradition for employees of IC System's office in La Crosse, Wisconsin, to volunteer at the Rotary Lights Display at the local Riverside Park. On Thursday, December 19, a total of 48 employees from IC System's La Crosse office joined together to volunteer for the event between 4:30 pm and 10 pm. The volunteers welcomed visitors, accepted donations, directed traffic, and participated in the evening's activities as part of the 25th anniversary of the Rotary Lights display.
Almost 160,000 visitors each year attend the Riverside Park display, which is open between November 29 and December 31. Some visitors walk through the park, some drive, and some even take a carriage ride. The park, illuminated with an incredible 3,000,000 lights, is quite a magical sight, and it's bound to give anyone a touch of the holiday spirit. Visitors can watch the trees twinkle, sing carols, and even visit Santa Claus in the picturesque park.
Representatives from several IC System departments volunteered at the event, including Human Resources, Training, Audit, and Operations. Many of our most tenured people, employees who have worked for IC System for more than a decade, participated, as well as new employees who have been with IC System for under 90 days. Employees also brought their families to help in the effort, with the youngest volunteer being just a year old.
Andrea Hall, IC System's Training Supervisor in La Crosse, shared her thoughts on what the event means to her: "Volunteering at the Rotary Lights is quickly becoming one of my favorite nights of the year. It gives my family a chance to participate and get to know the people I spend my days with, and it's also a great lesson for my daughter on the importance of giving back to our community. We love working in the donation area and witnessing the kindness and generosity firsthand. Our entire group smiled the whole time, and it's amazing to see what a simple 'Merry Christmas' can mean to people."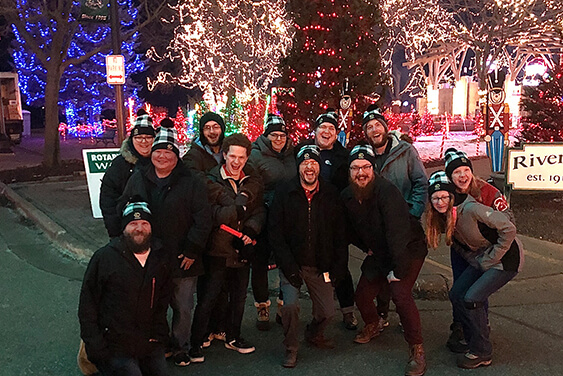 Kelly De Marino, an IC System Team Lead, said it best, "People drive many miles away to see the spectacle of lights and enjoy the holidays, the way they are supposed to be enjoyed. No commercial 'buy this' or 'buy that'. Just the joy of Christmas, snow, music, love, and happiness."
Thanks to the Rotary Lights organizers and IC System's staff for volunteering to make the holidays so special for those in and around La Crosse.
Download IC System's In the Community PDF to learn more about our volunteer efforts.
Brian Eggert is a business development specialist and writer for IC System, one of the largest receivables management companies in the United States. With 18 years in the collection industry, Brian's experience includes operations, client service, proposal writing, blogging, content creation, and web development.