In the Community: Looking Back at 2021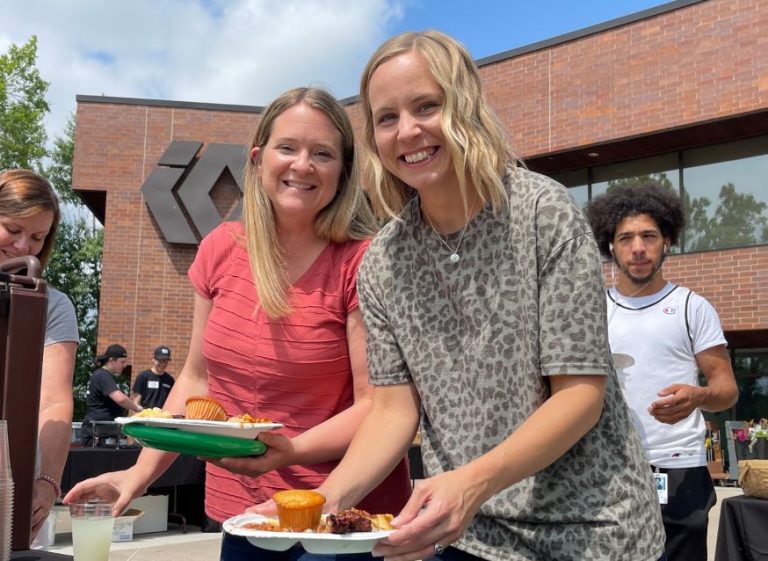 IC System defies many of the negative connotations of the debt collection industry by maintaining a positive and caring presence in our local and national communities for 84 years. Our purpose of "Making Collections Better" means that our employees not only strive to enrich our relationships with clients, consumers, and industry partners but also improve our community.
In IC System's 2021 In the Community PDF booklet, our company celebrates last year's volunteer and charitable efforts. Inside, you'll see how our employees serve as volunteers for community events, organize food drives, coordinate fundraisers, and donate their time to great causes.
These efforts have helped garner IC System awards and recognition from community leaders. The Better Business Bureau awarded IC System the 2021 Torch Award for Ethics and the Star Tribute has recognized our organization as a Top Workplace in Minnesota for several years running.
Our in-house charitable event group, ECHO (Employee Charitable Help Organization), puts together most of IC System's charitable events and coordinates volunteer opportunities for our employees. ECHO volunteers in 2021 include Nicole Mueller and Tim Scholl as leaders, supported by Chanel Bell, Rocky Bzdok, Thomas Dill, Jace Eggers, DeShun Givance Jr., Allison Johnson, Thomas Mayfield, and Shannon VanHouten.
ECHO and other IC System employees donated over 500 volunteer hours and raised over $44,000 for local charities and community organizations in 2021. These events represent the heart and soul of our organization and what it means to be "Making Collections Better" in our industry and community.
"IC System cares about our neighbors and community partners," said John Erickson, President and CEO of IC System. "It's important to show we care by supporting our community any way we can. Sometimes that means donating food or blankets. Sometimes that means doing the Polar Plunge for the Special Olympics Minnesota. Sometimes that means employees donate a portion of their paycheck to a charity of their choice. These efforts add up to something greater, and that's what community is all about."

Brian Eggert is a business development specialist and writer for IC System, one of the largest receivables management companies in the United States. With 18 years in the collection industry, Brian's experience includes operations, client service, proposal writing, blogging, content creation, and web development.