IC System Takes Donations During Radiothon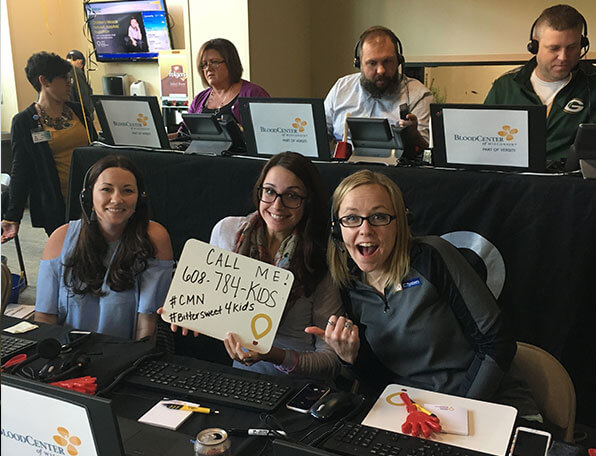 The Children's Miracle Network Hospitals and the La Crosse Media Group hosted their 16th Annual Radiothon at Gundersen Health System's La Crosse clinic from October 19-21. Members from IC System's Onalaska, Wisconsin branch office volunteered to answer phones and take donations during the event.
Throughout the Radiothon, the La Crosse Media Group supports and shares the journeys and triumphs of local children and families from the local community who know the value of Children's Miracle Network Hospitals firsthand. Many stories about some of the amazing children facing medical challenges at CMN Hospitals in the area were shared throughout the telethon. Overall, Children's Miracle Network Radiothon raised a whopping $115,000 for these children!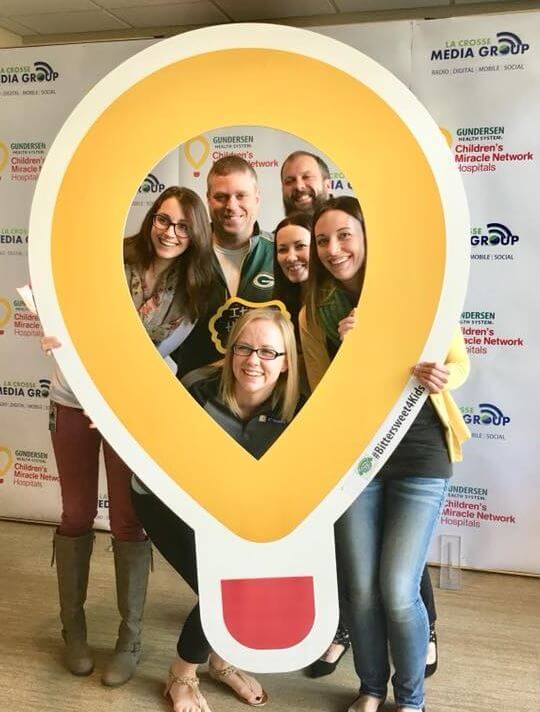 IC System played a small but significant role in the Radiothon. Our volunteers included two groups, all from our nearby office in Onalaska, WI. The first group's volunteers (Kim Dickinson, Hannah Dickinson, Miriah Hague, Jen Schlegel, George Shields, and Matt Roark) answered the phones from 11 am to 12 pm during the "power hour". The second group (Amber Soper, Cory Easton, Danielle Smith, Shanleigh Ritger, Kelly Gomez, and Ezra Kazee) helped take donations from noon until 1 pm.
IC System employees answered a total of 65 calls and helped collect donations totaling $6,390!!!
Kimberly Dickinson, an IC System supervisor who helped take calls, said, "It's incredible to see the continued support of our local charities from the entire IC System community, from both sides of the river. Our success during this event would not have been possible without the enthusiasm of those that participated, as well as the generosity of those that donated. I'm looking forward to raising the bar higher in 2018 and continuing to grow our relationship with Children's Miracle Network!"
Thank you to Children's Miracle Network Hospitals and the La Crosse Media Group for allowing IC System to help contribute such a wonderful cause!
Brian Eggert is a business development specialist and writer for IC System, one of the largest receivables management companies in the United States. With 18 years in the collection industry, Brian's experience includes operations, client service, proposal writing, blogging, content creation, and web development.