How do I take someone to collections?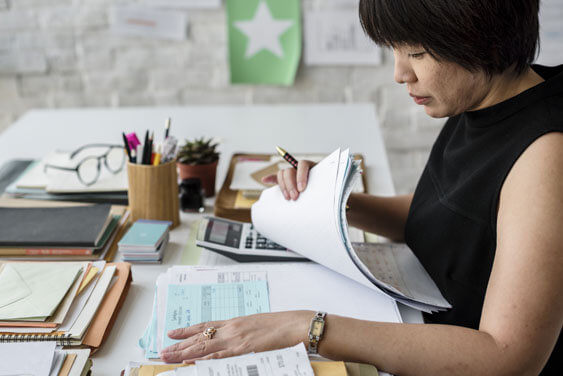 If you're a business and you've never hired a collection agency before, you might ask yourself, "How do I take someone to collections?" You probably have plenty of other questions about how the collection process works as well. Here are a few considerations to prepare your office for sending past-due receivables to IC System.
When should you use a collection agency?
Typically, the best time to send overdue accounts to IC System is between 60-120 days past due. We can collect on older accounts, of course. But the general rule of thumb is that the likelihood of collecting your account balance decreases the longer you wait. So it's essential to act fast to ensure you recover the revenue owed to your office.
What information does a collection agency need?
There are a few essential pieces of information that IC System needs to pursue your past-due account effectively:
• First and Last Name of Consumer
• Consumer's Address
• Consumer's Phone Number
• Balance (itemized into separate totals for principal and any fees included in the total balance)
• Date of Service
Additional information can only help. IC System benefits from having your reference number for the account, a signed contract, any supporting documentation you may have, and background information on any previous collection attempts (such as a judgment or placement with a previous collection agency).
How do you get account information to IC System?
IC System has a secure Online Tools platform that allows you to send and manage your outstanding receivables. Submitting individual accounts is simple as filling out an online form. You can also submit several accounts at once by sending an inventory file through Online Tools.
If you have a larger monthly inventory of around 100 past-due accounts, IC System can even custom program a painless file upload process for you.
Once you submit an account to IC System, the account will enter the collection process in about one business day.
How Do I Get Started?
Here's how our process works:
• Select one of our products or download our pricing guide, and finalize your agreement with a salesperson
• Submit your accounts to IC System
• We'll scrub and optimize your inventory
• We'll apply a dynamic collection strategy
• When you have questions, our Client Success team is here for you
• Get ready to get paid
Once you begin working with IC System, you'll be on the road to recovering your past-due accounts and improving your office's financial outcomes.
Brian Eggert is a business development specialist and writer for IC System, one of the largest receivables management companies in the United States. With 18 years in the collection industry, Brian's experience includes operations, client service, proposal writing, blogging, content creation, and web development.