How collections can shrink your accounts receivable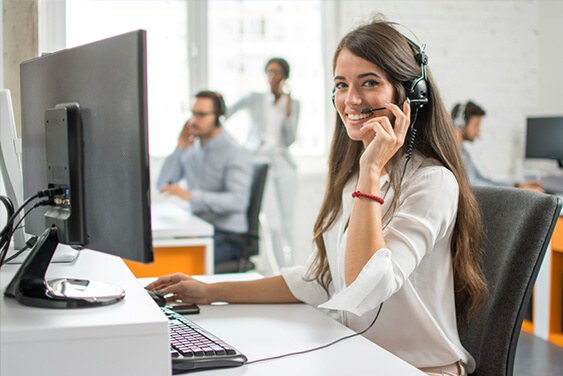 Sending bad debts to a collection agency is the first step toward reducing your accounts receivable and freeing some locked-up capital. If you work with a strong and experienced collection partner, they can provide the tools and resources to resolve as many accounts as possible. This would further reduce bad debts and give you access to more capital so you can achieve your business goals. One strategy is through segmenting and prioritizing customer accounts. This blog will walk through the stages of collections, so you can see how this strategy can help you reduce accounts receivable.
The first sweep
When a batch of accounts is turned over to collections, things usually kick off with a strong clearance rate. That's normal and expected. When customers receive that first letter from the collection agency, it's often a powerful prompt to get them to act. This stage can also be highly profitable for collection agencies, so beware of firms that are overly focused on this low-hanging fruit without following up with those who don't respond. Accounts that don't respond with the first contact need sustained attention. Staggered phone calls and ongoing letters is a start. But good and experienced agencies should also have a deep bench of resources to see these accounts to resolution.
Identify propensity to pay
While everyone who has received a product or services should be expected to render payment, it's not a good use of resources to focus on customers who don't have the money due to, say, a serious illness or ongoing unemployment. That's why it's important to prioritize accounts. An experienced debt collection partner puts data to work to help them identify the accounts most likely to be resolved — and focus on those first and foremost. A highly efficient system helps you get paid faster.
Verify information
Sometimes, the wrong information gets on file and the next thing you know, no one can reach your customer and request payment. The cause can be traced to many things. It could be a typo, they could be deployed military, they could have given you a fake phone number and address, or they could have moved away. Data scrubbing is an important early step in the collection process to verify the contact information.
But sometimes, it's not a matter of fixing and updating house addresses. A deeper dive is needed to track down lost customers and reestablish contact with them, and that's where skip tracing can be an option. A good collection agency has the resources to offer these services. An important feature is being licensed and bonded to collect in all 50 states.
Ongoing credit monitoring
Earlier, we talked about filtering out those with the highest propensity to pay. But that doesn't mean those who are in financial dire straits are off the hook. As time goes on, people's financial situations can and do improve. People find jobs, inherit money, sell assets, and pay down other debts. This is where ongoing credit monitoring is a helpful tool. A good collection partner uses credit monitoring to review and update accounts, so when the status changes, accounts get the attention they need.
Every year, collection agencies recover billions of dollars and reduce accounts receivable for their clients. Find out more about how IC System can help you recover past-due accounts and free up more working capital for your business.
Need collection help?
Call us at 1-800-279-3511 or REQUEST PRICING!
Brian Eggert is a business development specialist and writer for IC System, one of the largest receivables management companies in the United States. With 18 years in the collection industry, Brian's experience includes operations, client service, proposal writing, blogging, content creation, and web development.