6 Things to Consider When Hiring a Debt Collector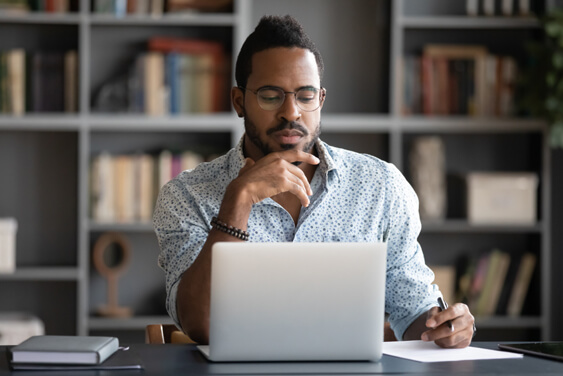 If your business needs help collecting from past-due consumers, you probably have questions about what to look for when hiring a debt collector. But are you asking the right questions? Here are some questions to consider before you hire a debt collector to contact your delinquent accounts.
What collection services do they provide?
For your business to succeed, it's vital to determine what kind of collection activity your accounts will receive when you place them with an agency. Unfortunately, not all collection agencies provide the same services.
Some agencies make calls and send letters, and if they do, they may offer limited work effort regarding the number of call attempts or letters mailed. Others include emails and texts in their strategy when permitted by law. Some agencies credit report past-due accounts to the major bureaus, and others do not. Skip-tracing efforts may vary as well.
There are a wide range of debt collection services, so it's important to know what work effort you can expect on your accounts. Learning about the collection services in advance, and in detail, will help you understand what you're paying for when you partner with a collection agency.
Is their work effort transparent?
Some collection agencies have Client Portal that allows you to manage your debt collection inventory, monitor progress, and check statuses. But how much does your collection agency show you about what they're doing? For example, can you see the number of calls made or letters sent? Can you see when those activities took place? What kind of reporting suite do they offer?
If you're getting ethical and honest collection services, your debt collection partner will be willing to pull back the curtain and show you the details of their efforts.
What do consumers think?
Obviously, no one likes getting collection calls. So if you look up Google reviews of a prospective collection agency, you will probably see a lot of complaints. But that doesn't mean the company is unethical or will ruin your customer relationships, per se. On the contrary, some complaints are normal in the collection industry, given the nature of the business.
For a more accurate assessment of what consumers think, ask your prospective agency about their call-to-complaint ratio. For instance, IC System receives an average of one Consumer Financial Protection Bureau complaint per 93,345 contacts, which is a complaint rate of 0.00107%.
Moreover, check if your prospective collection partner surveys their consumers. Some agencies have started to ask consumers to participate in consumer satisfaction surveys at the end of every call. These surveys can objectively look at whether consumers feel they're being treated professionally and ethically. The surveys can also give you peace of mind when trusting a third party to make contact with your customers.
What's their standing with the BBB?
An excellent way to check a collection agency's reputation is by looking up their status with the Better Business Bureau. What is their rating? Are they accredited? Do they have a good relationship with the BBB? Have they won any BBB awards, such as the Torch Award for Ethics (it does happen)? Looking up their BBB profile should be one of your first steps.
Is the company nationally licensed?
Most states require a collection agency to be licensed or bonded to contact a consumer about a past-due account. However, some small- and mid-size debt collection agencies are not nationally licensed.
Why does this matter if you're a small business with local reach? According to US Census Data, 9% of the population moves annually. If your agency isn't licensed where the consumer now resides, they may be unable to contact them legally. A nationally licensed agency can pursue collection efforts across the USA and will have the potential to collect more revenue on your behalf.
Do they have a healthy culture?
A good sign of any business' stability and success is corporate culture. Look up your prospective collection agency on Facebook or their official website to view their culture. How long have they been in business? Does it look like their employees are happy? Do they have a Top Workplace award from any number of organizations?
A healthy workplace culture usually means the collection agency passes that positivity onto the consumer, and consumers tend to pay more when they have positive experiences. Plus if you can recover your past-due accounts and maintain your consumer base in the process, that's a win-win for your business.

Brian Eggert is a business development specialist and writer for IC System, one of the largest receivables management companies in the United States. With 18 years in the collection industry, Brian's experience includes operations, client service, proposal writing, blogging, content creation, and web development.