How Debt Collection Works: Collection Strategy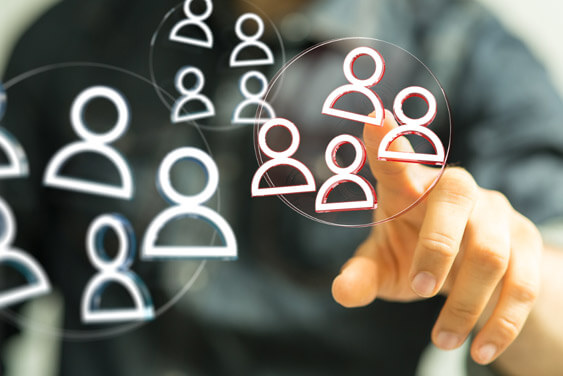 Written correspondence and calls are the bread and butter of a debt collection strategy. IC System's "How Debt Collection Works" blog series continues with a discussion of our proven correspondence and call approach. Mike Selbitschka, IC System's Vice President of Operations, talks about the collection strategy and efforts that occur after you have selected your product, sent over your inventory, and your accounts have been data scrubbed.
Written Correspondence
In the Digital Age, letters might seem like an archaic form of communication. Even so, IC System's experience shows that letters have a better success rate than emails. "Emails are easy to delete and ignore," says Mike. "A letter is something substantial. Getting a letter from a collection agency has a psychological effect."
In testing the effectiveness of letters versus emails, IC System has found that letters generate a higher response rate. "The sheer number of responses is about ten times more in letters than in emails," Mike says. "Some collection agencies rely on emails because it's a cheaper solution, but the trade-off is that they're collecting less. Letters are more effective and recover more dollars for our clients."
IC System's correspondence process begins with a validation notice, which is required by law. "The validation notice advises the responsible party of the balance due and notifies the consumer of their rights as outlined by federal and state laws," Mike explains. "If the client allows settlements, we can also include settlement options on the validation notice, which has shown to be effective in getting consumers to respond."
After the initial validation notice, IC System strategically sends additional letters, emails, and texts based on internal analysis. "Our in-house analysts review the effectiveness of our correspondence plans and make changes to enhance our lettering process," Mike says. "IC System can also send unique letters via our proprietary ADHOC lettering tool. This allows IC System the ability to make changes and send additional notices as the situation demands."
Moreover, IC System's internal collection software automatically sends all required follow-up notices. "For example, IC System sends payment reminder correspondence for ongoing payment plans to ensure we are compliant with all state and federal laws," Mike explains.
Additionally, IC System maintains a copy of all written correspondence and saves them to the account for review if necessary.
Call Strategy
IC System's strategic call approach uses an algorithm developed by our data scientists to determine the best time to make calls. "Using data to drive our calling campaigns helps us ensure the highest rate of right party contacts," Mike says. "We're always changing up our attempts, such as what number we're calling or the time of day. We learn from that approach to refine our process. That's one of the reasons our percentage of right party contacts at IC System continues to increase year over year."
On each right party contact, IC System representatives will request the balance in full. "If the consumer is unable to pay the full balance, our representatives will begin to probe financial resources," Mike says. "They also follow our negotiation order to determine a payment plan that improves the financial outcomes of both the consumer and our client."
Kindness is Key
IC System's most significant advantage rests in the collection representatives themselves. "We ensure superior call quality by training, coaching, and monitoring our collection staff to meet rigorous guidelines," Mike explains. "We educate our staff on state and federal collection laws. That way, we can help mitigate the risk to our clients from regulators. It's one of the reasons that IC System is A+ rated by the Better Business Bureau."
Having a knowledgeable staff helps, but it's the consumer-friendly approach of IC System's representatives that sets us apart. "Above all, we're showing the collection staff how to have empathy and compassion for consumers who are in collections," Mike says. "This factors into their Call Quality scores. We actually have data that proves the nicer a representative is on the phone, and the higher their Call Quality score, the more dollars they will collect."
To further guarantee a positive experience for consumers, IC System also conducts a post-call consumer satisfaction survey (CSAT). "Consumers are asked about the professionalism of their representative," says Mike, "and we're proud to report that over 99% of the thousands of consumers polled say they were treated professionally."
In addition to written correspondence and calls, IC System also offers several optional services such as credit reporting, credit monitoring, non-litigation attorney referral, and litigation referral on qualifying accounts.
Our collection strategy can also be tracked through Online Tools, scheduled reporting, or with our friendly Client Service staff. Check out the next "How Debt Collection Works" blog about IC System's methods Ongoing Support to meet your needs.
Need additional help now? Learn more about How It Works

Brian Eggert is a business development specialist and writer for IC System, one of the largest receivables management companies in the United States. With 18 years in the collection industry, Brian's experience includes operations, client service, proposal writing, blogging, content creation, and web development.