Overcoming Debt Collection Challenges in 2023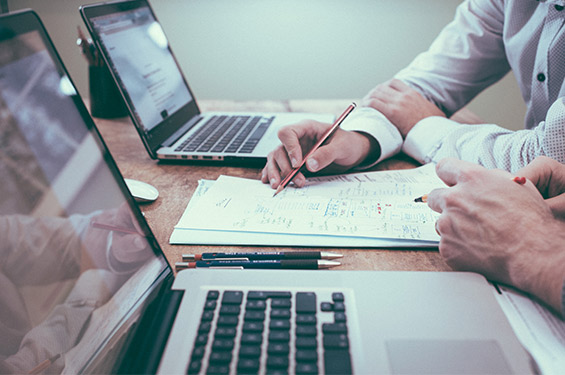 The collection industry faces new debt recovery challenges in 2023. Throughout the United States, collection agencies have struggled to provide debt collection services in a financial climate fraught with new regulations and rising inflation.
What are these challenges, and how will IC System overcome them?
Inflation:
Inflation in the U.S. economy has caused the price of everyday goods and services to rise. World Economic Forum reports that, in 2022, the average cost of food has increased by more than 10%, energy costs have risen by 13%, and school lunch prices have risen by over 250%. These numbers continue to escalate into 2023.
The increased prices mean the average consumer has fewer dollars leftover to apply to their past-due accounts. Consumers who struggled to pay past-due bills before inflation will only find their financial situation more difficult in the near future. World Economic Forum suggests consumers will likely have to borrow more to keep up with basic purchases.
As a result, many collection agencies throughout the industry have found themselves struggling to collect in the last year. Consumers simply don't have the funds they might have in a steadier economic climate.
Credit Reporting Changes:
In 2022, Equifax, Experian, and TransUnion announced changes to how medical debts will be credit reported. The announcement from the national credit reporting agencies (NCRAs) is a response to a report from The Consumer Financial Protection Bureau (CFPB) about medical debt in the United States. The changes include:
Removal of Paid Accounts
In the first change, effective July 1, 2022, the NCRAs no longer display paid medical debt collection accounts on consumer credit reports. If an account is sent to collections, credit reported, and then paid, the NCRAs will automatically remove it upon payment.
Wait Period
Also effective July 1, 2022, the NCRAs announced that medical debt collection accounts will not be reported until at least 365 days past the original creditor's date of first delinquency. This change increases the reporting wait period from at least 180 days to 365 days.
Balance Minimums
Finally, the announcement notes that medical accounts will be required to meet a minimum amount to be credit reported. The NCRAs indicate it will be at least $500, with an implementation date of March 30, 2023.
IC System's Solution:
In such challenging times, IC System is uniquely prepared and positioned to overcome the challenges faced in healthcare debt collection. We know how to adapt to various industries, collections situations, and whatever the economic climate throws at us. After 85 years in the business, we've weathered every kind of storm imaginable.
To maneuver through the unique challenges of 2023, IC System has found ways to work smarter. Not only do we apply all the modern tools of the trade—such as text, email, and sophisticated
phone technologies—but we also find ways of using these tools in ways our competitors cannot.
For example, we leverage our connections to the telecommunications industry by:
• Work with major telco carriers to safelist caller ID numbers to avoid call blocking and improve text delivery rates.
• Utilizing increasingly rapid rotation of caller ID numbers for more right-party connects.
• Leveraging our analytics vendor to develop a Time-of-Day model for morning, afternoon, and evening call optimization.
The Outcome:
Using technology and analytics to approach the collection challenges of today, IC System relies on data and innovation to drive our approach. Necessity is the mother of invention, as the saying goes, and IC System has found new, smarter ways of collecting debt, healthcare or otherwise, in response to the ever-changing industry.
IC System is working through a challenging time in American business and finding ways to draw from our experience, relationships, and innovative team to ensure a fully compliant, efficient, and profitable solution for debt recoveries.
Brian Eggert is a business development specialist and writer for IC System, one of the largest receivables management companies in the United States. With 18 years in the collection industry, Brian's experience includes operations, client service, proposal writing, blogging, content creation, and web development.