Debt collection for small business: protect your online reputation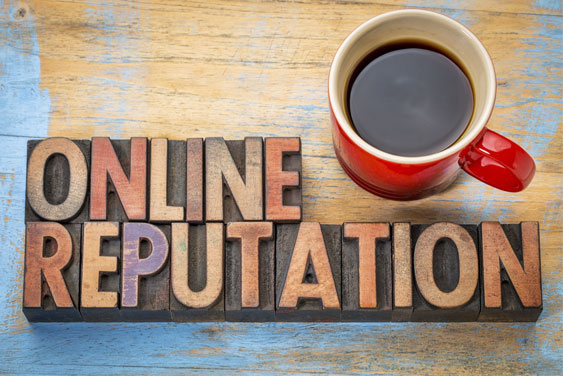 If you're like many smart entrepreneurs, you're keeping an eye on your online reputation. All it takes is a few strongly worded reviews to erode trust with your customers, and that can lead to lost business. When 81 percent of shoppers do online research before buying, giving the online review the old brush-off is not an option. Instead, check for "leaks" in your customer-facing interactions. One place to look is your debt collection partner. Gone are the days when debt collection for small business occurred deep in the background, behind closed doors. Online reviews give an open forum for customers to air their bad encounters with the collection agency you hired, even if your customers are in the wrong.
That's why even a small business must choose their debt collection partner wisely. Today, the collection stage is just as important to your customers' experience as making the sale and delivering the service. Here are a few things to look for when choosing a reputable partner to collect debt on behalf of your small business.
Quality control and audits: It's not hard to find a collection agency that's technically in compliance with federal and state regulations. But can they be professional and courteous with your customers? When screening your prospective collection agency, ask about their training program. How do they ensure their representatives have a warm and professional manner on the phone? Ask about auditing and quality control. A good collection partner with excellent customer care in its culture should provide detailed answers.
Seamless experience: Calling a collection agency is stressful enough. You don't want other small hiccups and misunderstandings to make things worse. That's why it's important to ask your prospective collection partner about their expertise in your market and request references. There can be issues ranging from using the right terminology to being equipped to comply with your industry's regulations. It's important to have a partner who understands the law and, at the same, time can speak and act on your behalf—just as well as any of your employees.
Good service: A collection agency that says it cares about customers should be able to back up their claims. What happens if a customer says they don't owe the debt? This is where your partner needs to provide a prompt response and documentation to your customer.
Also, ask about credit reporting. It's a great incentive to convince your customers to get current; but on the customer side of things, it's important to remove a negative report promptly from the customer's record once the debt is paid. That's because a negative report can disrupt your customer's life and their ability to change jobs and find housing. The speed and quality of their responses to any situation will matter a lot when it comes to customer satisfaction.
It all comes down to treating people with dignity and respect. With the help of the right collection partner, you can preserve your relationship with your customers—which will in turn help to preserve your online reputation.
Need collection help?
Call us at 1-800-279-3511 to REQUEST PRICING!
Brian Eggert is a business development specialist and writer for IC System, one of the largest receivables management companies in the United States. With 18 years in the collection industry, Brian's experience includes operations, client service, proposal writing, blogging, content creation, and web development.