Doing Our Part During the Coronavirus Pandemic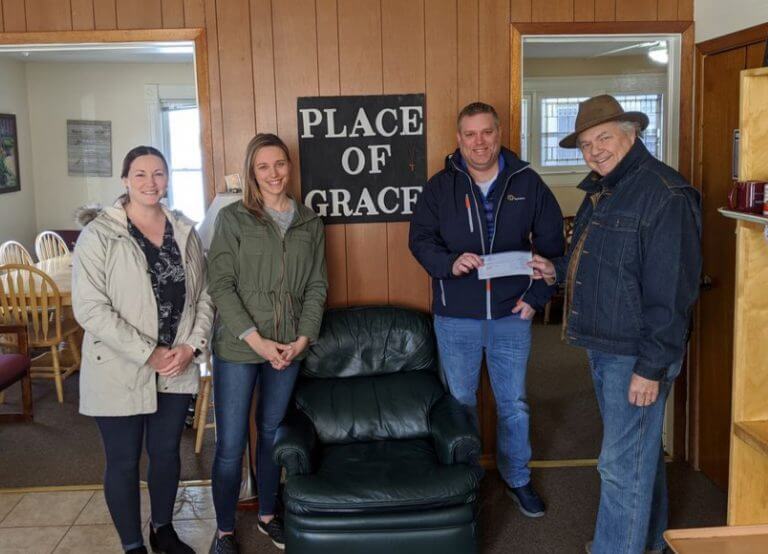 The last few months have been rough. Between the coronavirus pandemic, social distancing, home-schooling for kids, massive unemployment rates, and dealing with business in a remote environment, we all could use some inspiration. Fortunately, there are brave healthcare workers, grocery store employees, and charitable organizations on the front lines who inspire us every day. Their generosity and community spirit go a long way, and we, too, must help out where we can.
Countless companies have done their part by either innovating their business to create ways to combat the situation or contributing to areas in need. There was a recent story about a St. Paul laundromat that added a UV light process to its washers to "bring its level of cleaning comparable to hotels and hospitals." New Balance transformed its Massachusetts shoe factory into a face mask production line. Other companies have made financial contributions to businesses and charitable organizations that aid their local and national community.
IC System has joined in by making $500 donations to Minnesota organizations such as the White Bear Area Emergency Food Shelf, Vadnais Heights Food Shelf-Vadnais Heights Lions Club, and Saint Paul Food Shelf-Second Harvest Heartland. Our company also donated $1,000 to Wisconsin's La Crosse Food Pantry, Place Of Grace Fellowship.
One of IC System's donations went to the Forest Lake Food Shelf, Family Pathways. Foundations such as this one can turn a $500 donation into over $3,500 worth of produce, meats, dairy, and non-perishable items for families in need. "That's a big deal!" says Susan from Family Pathways. "During this COVID-19 crisis, we're seeing an increase in new and returning clients and working to build a doorstep delivery program for our older clients." Rather than merely buying food yourself and donating it to a local food shelf, consider a monetary donation to extend the value of each dollar.
Even under lockdown, individual IC System employees have done their part: Shannon VanHouten has made masks for a local school district providing childcare to children whose parents are first responders. Mark Pollard has continued to donate blood platelets to the American Red Cross. The examples go on and on, and they continue to inspire.
Even a small donation or contribution during the coronavirus pandemic can have a significant impact on your community. We strongly encourage every individual and business to support their local front-line workers and families in need by donating if you can afford it. Not only will it help others in need, but it raises your sense of fulfillment and community in the process.

Brian Eggert is a business development specialist and writer for IC System, one of the largest receivables management companies in the United States. With 18 years in the collection industry, Brian's experience includes operations, client service, proposal writing, blogging, content creation, and web development.