How dentists can build trust, even with patient debt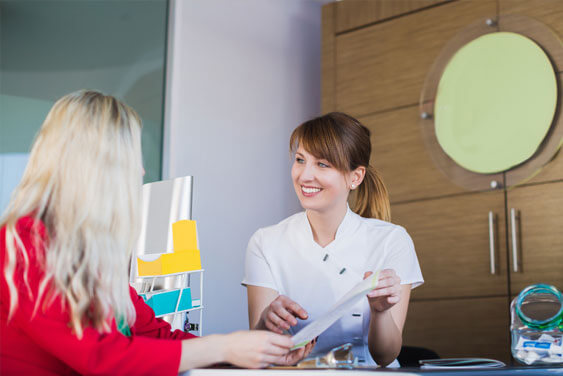 When patients learn they need expensive cosmetic or restorative dental work, it can—if you'll forgive the bad pun—leave a bad taste in their mouth, especially if costs reach hundreds or thousands of dollars. Then, when dentists take a hands-off approach to costs, leaving it all to the billing office, they might unintentionally come off as unconcerned and out of touch with the lives and concerns of their patients. This can create the unwanted effects of a patient going sour on a caregiver. Before treatment begins, take advantage of an opportunity to connect, educate and explore alternatives with patients. That includes being an active participant in the conversations around costs. In the end, you will gain their trust, even if their account ends up with a dental collection agency.
Begin with the end in mind: Remember why you chose this profession: to help people achieve good health. When discussing treatment plans, spend some time on the value and benefit of what they're doing for their overall appearance, comfort and health.
Be upfront about costs: Set the right expectations and spend the appropriate amount of time with the patient to discuss the cost of treatment. Keep in mind that the patient has several things to consider, including the expenses. Offer choices so the patient can choose the treatment plan that works best for their lives and their budgets.
Put it in writing: Along with being transparent about the treatment plan and its costs, a handout is essential. This gives you the important bullet points to guide the conversation, but they'll have something for their records to review later—which will help them to better understand their treatment. Points to cover on the handout include:
• Type of treatment provided, including the length of time. (It helps to bring up the fact that complications can arise and affect the course of treatment.)
• Cost of treatment, how much will be covered by insurance, and how much is out of pocket for the patient.
• Payment options available. Be sure and tout your office's latest convenient billing options, such as the online billing portal and emailed invoices.
• Payment plans available and the action needed to initiate participation.
• How much is due before each appointment.
Choose the right accounts receivable partner: Inevitably, a few patients will fall behind on their dental payments. When it happens, the goal of your practice is two-fold: Recover as much of the dental debt as possible while maintaining your patient's confidence in your concern for their health and outcome.
That's why IC System has built a strong workplace culture treating everyone with dignity and courtesy. In fact, our business got its start in dental debt recovery. Many dentists and practices have been with us for decades, entrusting us to resolve these accounts on their behalf.
Need collection help?
Call us at 1-800-279-3511 to REQUEST PRICING!
Brian Eggert is a business development specialist and writer for IC System, one of the largest receivables management companies in the United States. With 18 years in the collection industry, Brian's experience includes operations, client service, proposal writing, blogging, content creation, and web development.