Why a debt collection partner is a valuable asset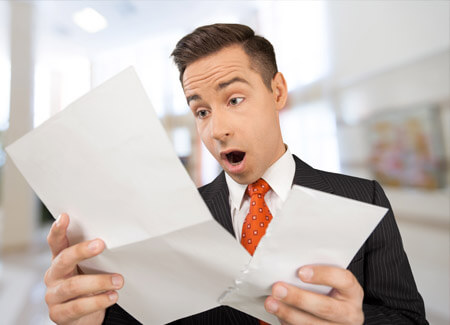 How can a third-party debt collector such as IC System be a valuable partner for your business? These are five of the benefits.
Extra motivation: For some consumers, it may be easy to push off paying a bill. Perhaps they don't fully understand the bill. Or perhaps you're simply on the receiving end of their procrastination. Often, we find when consumers get that first bill in the mail from a third-party collector, the bill alone provides ample motivation to act. At the same time, every correspondence from us is as courteous and diplomatic as they'd expect from you, so you can rest assured your consumers are in good hands.
Increased revenues: Accounts receivable rarely improve with age. The more time you spend pursuing it, the lower your chances are of ever recovering the money. As a rule of thumb, hand over your accounts receivable after 90 days of nonpayment have elapsed. Not only will that set you up for greater chances of success, but IC System has competitive contingency rates, so you can recoup a greater percentage of what is owed to you.
More time for office staff: When consumers fail to respond to your requests for payment, it adds more time to your staff's already busy workloads. This is where IC System is an attractive solution. We can help at the close of your internal collection efforts with address verification services. We can also write and mail final notices to your consumers, which will make it clear that third-party involvement is the next step. These notifications also outline what the consumers need to do to rectify the situation.
Helps you track down missing consumers: Sometimes, you reach a dead end just trying to get a hold of a consumer who needs to pay, and you don't have the time and resources to figure out where they ended up. A third-party collection partner can help with a practice called skip-tracing. Using resources and databases, a collection agency can conduct an ongoing search for updated contact information for your consumers. As soon as something new bubbles to the surface, we can connect with your consumers and help you recover the money.
A partner for regulations: Diligent, resourceful office staffers are valuable to any business. At the same time, you want to be certain their efforts don't end up steering your practice into trouble. A familiarity with federal and state collection laws is essential to anyone running a small business or large company. Still, an experienced third-party debt collector like IC System can be a valuable resource to your staff, whether it's helping you draft language for your billing policy or using our knowledge and resources to ensure that out-of-state collection efforts don't violate the statutes in a new jurisdiction.
Furthermore, IC System has been serving the many industries since the company was founded in 1938. In fact, we have more than 8,000 partners that have worked with us since the 1970s! See the difference a great accounts receivable partner can make and call us today.
Need collection help?
Call us at 1-800-279-3511 to REQUEST PRICING!
Brian Eggert is a business development specialist and writer for IC System, one of the largest receivables management companies in the United States. With 18 years in the collection industry, Brian's experience includes operations, client service, proposal writing, blogging, content creation, and web development.