Pet Peeves: Veterinary Debt Collection Agency Red Flags!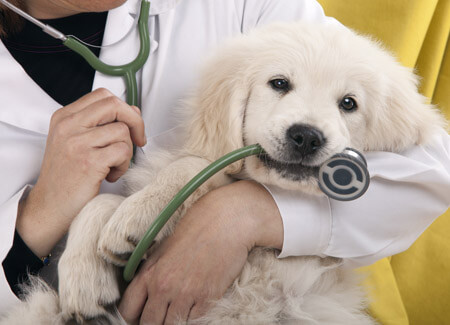 There are countless reasons why people will fall behind on their bills, and veterinary costs are no exception. Pet owners receive a veterinary bill for more than $1,000 once every six seconds, and many pet owners simply do not have the cash on hand to pay these types of expenses. Try as you may to work with your clients to find a favorable resolution, some will refuse to cooperate and you may soon require the need to utilize veterinary debt collection services.
Keeping An Eye Out For Red Flags
Before you choose a veterinary debt collection agency at random, be careful and do your homework. Selecting the right agency will make all the difference in the world when it comes to recovering your delinquent debt portfolio. When interviewing vet debt collection agencies, make sure they can offer you the following:
24/7 Online Access – Having this capability makes it more convenient for you and your office staff to create and update past due accounts online. It also ensures that your veterinarian debt collections agency is up-to-date with the most current technology. And that speaks volumes as to how they run their business! Because if they are willing to invest the money required to provide you these types of conveniences, they are more likely to invest the right mix of money, energy and time needed to get the job done and recover your past due accounts.
Certifications – Veterinary Debt Recovery should require that their collectors be certified by industry organizations such as ACA International, The Association of Credit and Collection Professionals. This step helps ensure that the people trying to collect your bills are highly trained and compliant.
Compliance – Veterinary debt collection agencies are required to follow industry-related laws such as the Fair Debt Collections Practices Act (FDCPA) and to be licensed in all states they collect in. Tip: Avoid working with a company that is not licensed in every state in case your client(s) move outstate after refusing to pay a bill.
Credit reporting to elicit payment –Your veterinarian debt collection agency must utilize every resource available to collect delinquencies. Be sure that they report to all four major credit bureaus to hold your clients fully accountable for their fiscal obligations. Oftentimes, putting a mark on their credit reports is the key to receiving payment on a past due account.
Data Security – In addition to upholding strict privacy measures to guarantee that your account is secure and used for business purposes only, every major vet debt collection agency will have emergency back-up systems in place to prevent any loss of data.
Endorsements – One easy reference check you can do is to consider endorsements.  If the agency is endorsed by veterinarian associations and/or societies across the country, it's a safe bet that you are dealing with an agency that is fully vetted and is worthy of your trust!
Personalized Recovery Plans – It's absolutely vital that a vet debt collection agency respects your needs as a veterinarian and as a business owner. Make sure that you have a strong voice in the way that the collection agency approaches your clients so that their methods are congruent with your business model.
Skip Tracing – Only work with companies that use skip tracing. According to LexisNexis, "Research has shown that as many as 35 percent of delinquent debtors move each year and 50 percent of all accounts received for collections require some form of skip tracing." Without this valuable tool you may never recover your money!

Need collection help?
Call us at 1-800-279-3511 to REQUEST PRICING!
Brian Eggert is a business development specialist and writer for IC System, one of the largest receivables management companies in the United States. With 18 years in the collection industry, Brian's experience includes operations, client service, proposal writing, blogging, content creation, and web development.