Next steps: When past-due invoices go unanswered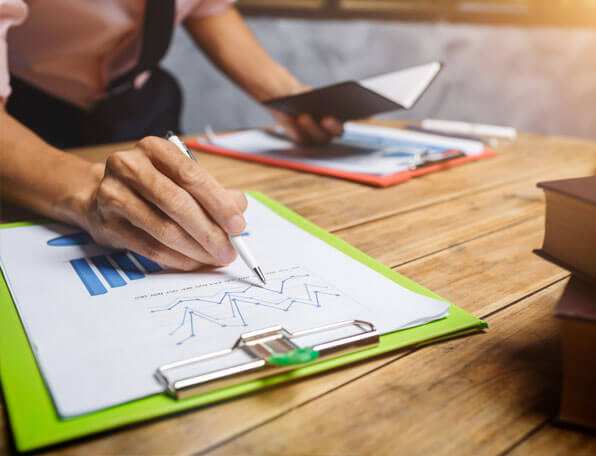 As a small business owner, you can't afford to let the small things nibble away at your cash flow. Keeping those expenses under control is always important. But on the other side of that, you'll want to keep an eye on accounts receivable. It is true your A/R column represents a promise from someone to make good on the service you provided. Establishing an accounts receivable plan is a proactive start. But unanswered bills need a consistent effort, every month. Having a plan for the next steps lets you recover past-due invoices, and that keeps your cash flow at the right level so you can operate your business.
Be proactive: Have a good collection partner chosen and vetted early so nothing holds up your progress. Be sure and ask potential vendors about their programs, especially compliance and quality assurance. A good partner will also offer services and information to help you improve your collection efforts. For example, they can help you verify your customers' contact information, so you can catch and correct mistakes early and stay in touch.
Follow up: When 45 days and then 60 days go by without a response, it's time to increase the frequency of your attempted contacts. Start with a friendly email, asking if they had any questions about their bill and what they owe. Even as you raise the number of phone calls, mailed invoices, and emails, keep the tone courteous and professional. The goal is not to shame them but to catch their attention.
Follow through on policies: If you continue to have no response from your customer, set up your procedures so late-payment policies such as late fees and interest fees start kicking in. If non-payment means putting a hold on the service until the account is settled, be sure and give the customer ample notification about that as well.
Make the transition: As the 90-day mark approaches, you'll want to send at least a few more notices alerting your customers to the next step of turning the account over to a collection agency. Highlight key sentences about which steps you're taking, the date it's happening, and which number to call to resolve the account. If you plan to use credit reporting services with your collection partner, be sure and disclose that information as well. The important thing is to let the customer know you are serious about recovering this debt.
It also doesn't hurt to try another phone call or email. But be kind. In voicemail messages, avoid any references to past-due bills and collection agencies, and instead, stick to a generic message that you have an urgent matter to discuss about their account.
Need collection help?
Call us at 1-800-279-3511 to REQUEST PRICING!
Brian Eggert is a business development specialist and writer for IC System, one of the largest receivables management companies in the United States. With 18 years in the collection industry, Brian's experience includes operations, client service, proposal writing, blogging, content creation, and web development.