The Consumer Experience: A Simple Equation for Better Collections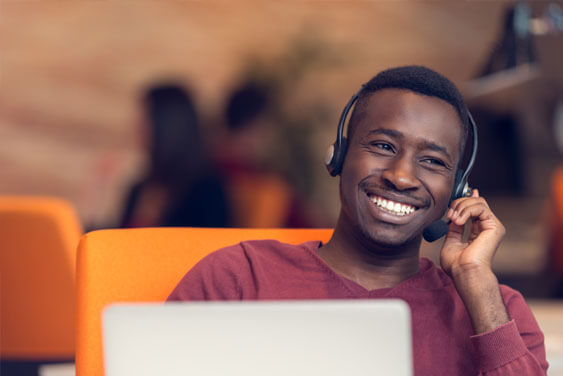 IC System remains at the forefront of the collection industry because we use consumer experience metrics to gauge performance. Data analysis of call quality scores, combined with our Consumer Satisfaction (CSAT) survey results, shows that the more we improve the consumer experience, the more consumers will likely resolve their past-due accounts.
Call Quality (CQ)
IC System uses internal CQ scores to measure collection representative performance. We score representative calls on a scale from 1-10, with 10 being the highest.
Our data shows that calls with a score of "8" result in a payment 27.2% of the time. Calls with a score of "10" result in a payment 42.6% of the time.
Consumers pay almost twice as much on calls scored as a "10" than on calls scored as an "8."
Moreover, representatives are incentivized to earn perfect scores for tone and manner, compliance, and negotiation tactics. This encourages friendlier collection calls that endeavor to improve the financial outcomes for consumers and our clients.
Consumer Satisfaction (CSAT) Survey
CQ is a way of self-governing. To understand how consumers feel about our calls, IC System launched the external CSAT survey. After every collection call, the CSAT survey asks consumers a series of questions about their experience with the collection representative.
We have surveyed hundreds of thousands of consumers, and the results have been impressive:
More than 99% of consumers felt our representatives treated them professionally.
More than 95% of consumers were satisfied with the outcome of their call.
When asked to "Please rate your experience today," consumers replied with an average of 4.6 out of 5.
What does the data show?
IC System analysts have tied CSAT metrics to CQ. The calls with higher CSAT scores correlate to the calls with higher CQ, which means that consumers are more likely to pay on collection calls where they have a positive experience.
IC System uses this CQ and CSAT data to drive compassionate collection efforts, not only because it's the right thing to do, but because the truth is in the data: the nicer you are, the more revenue you collect.
The equation is simple: Good Call Quality + Positive Consumer Experience = Better Collections.
Watch our video Why Nice People Collect Bad Debt to learn more.
Brian Eggert is a business development specialist and writer for IC System, one of the largest receivables management companies in the United States. With 18 years in the collection industry, Brian's experience includes operations, client service, proposal writing, blogging, content creation, and web development.