Four Strategies to Improve Cash Flow During COVID-19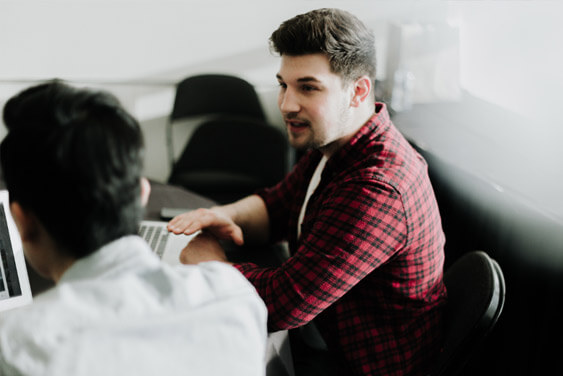 Countless businesses have experienced poor cash flow during the pandemic. Any office remains at risk, given the sheer unpredictability of our future. Still, there are strategies you can take to fortify your cash flow for the time being. A smart approach to improve cash flow begins by committing to a process that reduces spending and brings in more revenue. These four simple steps will help you maintain control of your cash flow.
1. Cash Upfront
Whether you're working with someone for the first time or a loyal longtime consumer, the pandemic has affected everyone differently. It's a smart practice to protect yourself and get a portion of the money owed upfront, regardless of how long they have been a customer. This could mean a small deposit or retainer before service. It could also mean a more significant percentage of the balance, such as half now, half later.
When you receive a portion of the balance early on, your consumers invest themselves in making the full payment down the road. It also helps you bring in some revenue for your office at an earlier stage in the relationship.
2. Discounts and Extensions
Now is an excellent time to be flexible. It shows that you're empathetic to the current situation, which will endear consumers to your business.
Consider having a reduced rate or sale during the pandemic. This will encourage your consumers to engage with you and help you gain their loyalty; and what's more, it makes it easier for consumers to afford to do business with you. Your "pandemic special" might include a temporarily lower cost or allow a slightly extended period for repayment.
3. Timely Follow-Up
Don't let overdue invoices pile up. Develop a set schedule that begins immediately after a consumer reaches 30 days past due. Make a few phone calls and send a letter or two. But once the consumer enters 60 to 90 days of delinquency, it's time to think about sending them to collections.
The sooner you do this, the more likely it is that your collection partner will recover the balance on your behalf. The longer you wait to deal with past-due accounts, the harder it becomes to recover them.
4. Streamline by Outsourcing
The middle of a pandemic might seem like a strange time to start working with a new business partner. Even so, when you outsource your recovery process to a collection agency, you will save your office valuable time.
It can take hours to prepare and send letters or have lengthy conversations with consumers about their past-due bills. By outsourcing these efforts to a collection agency, you can focus on managing your business, while your agency focuses on recovering your revenue.
Even during COVID-19, IC System is running strong. Our representatives take a consumer-friendly approach that results in higher recoveries.
Learn more about how IC System's compassionate approach to collections.

Brian Eggert is a business development specialist and writer for IC System, one of the largest receivables management companies in the United States. With 18 years in the collection industry, Brian's experience includes operations, client service, proposal writing, blogging, content creation, and web development.