Netback: The Best Way to Evaluate Your Collection Agency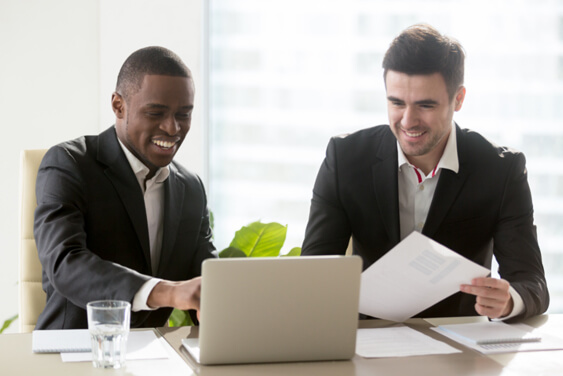 If you have used or shopped around for a collection agency, you know they offer various services. Most collection agencies will make calls, send letters, and possibly even credit report your past-due consumers. But rather than evaluate a collection agency on its list of services, the most critical aspect of your relationship with your collection partner is the netback.
Quite simply, netback is the dollar amount recovered by your agency after they deduct their fee for service. Ultimately, this is the dollar amount that's returned to you.
Often, collection agencies attract clients because they make promises about charging less for their service. But lower fees don't necessarily mean better service. Sometimes lower fees mean an agency will deliver less work effort than other agencies; they charge less to draw new clients, but they also work less to remain profitable. If there's less work effort, they probably won't collect as much, meaning the netback will be lower.
There are other warning signs that you may not earn as much netback with a collection agency. For instance, they may have a high collector-to-account ratio. If a single collection representative is responsible for working too many accounts, they may not work effectively. This could result in a lower penetration rate, which usually results in fewer collected dollars.
You also may want to look at what services your collection agency is charging you compared to other agencies. Some agencies charge for additional services like credit reporting, an effective tool for recoveries; others include that service in their price. Are they charging extra for skip tracing, data scrubs, credit monitoring, or other work effort? It's important to know where your fees are going and what you're getting in return.
Of course, there are other factors to consider besides netback. Your next collection partner should have a strict compliance plan, robust security, an A+ rating with the BBB, and additional measures to protect your office. Once those boxes are checked, be sure to evaluate their netback to determine whether their recoveries will provide the highest boost in revenue to your bottom line or if their "low, low contingency prices" aren't that affordable after all.
Learn more in our free infographic: How to Use Netback to Choose Your Collection Agency

Brian Eggert is a business development specialist and writer for IC System, one of the largest receivables management companies in the United States. With 18 years in the collection industry, Brian's experience includes operations, client service, proposal writing, blogging, content creation, and web development.