About replacing your revenue management system…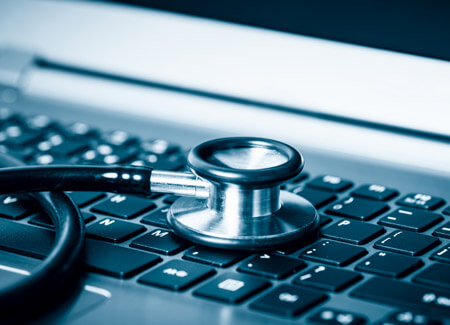 As cash flow emerges as a top administrative concern in healthcare, one solution remains clear: upgrading the revenue cycle management system. In fact, according a recent survey, 85 percent of healthcare organizations say they want to upgrade.
Change overwhelms an old system
The reasons behind the desire to upgrade are clear. First, they are working with a lot of information — the billing system collects data on patients as well as the care submitted to insurance companies and government entities. Second, the system creates and depends on a lot of paperwork, plus multiple steps for processes within both the clinical and administrative ends of the organization. From the time an appointment is made until the patient's final payment is received, for example, the process can take several months.
What's taxing this unwieldy system are several new pressures: Rising costs, increased out-of-pocket expenses for patients, and regulatory mandates to implement a value-based model of healthcare. Together, these factors tighten into a choke-hold on cash flow.
A smarter, streamlined system
Fortunately, a more efficient revenue cycle management system can lessen the pressure. A do-it-all, end-to-end revenue cycle software system can handle the data from start to finish — from the time the appointment is made all the way to accounts receivable.
Such systems feature revenue cycle analytics and can easily pull together data from different points of the revenue cycle and pinpoint the top causes of payment delays. These insights on the "health" of the revenue system are valuable and extremely helpful in diagnosing problem areas that would normally be difficult to see.
With less data entry comes fewer opportunities for errors, and that could reduce the number of claim denials.
With a more streamlined, accurate system, patients get their bills in a more timely manner.
Past-due accounts can be transferred to collections quickly and easily. It is crucial, though, to work with a collection partner that has the infrastructure to "talk" to the payee system. Accounts can be transferred easily, almost at the push of a button, thus minimizing the costly delays to recovering what is owed.
The results?
The return on investment is clear. As a result of these software upgrades, health organizations have reported improved revenues. Providers that outsourced software solutions saw an increase of 8.1 percent in revenues, and hospitals that worked with a software vendor saw increases of 14.4 percent.
Need collection help?
Call us at 1-800-279-3511 to REQUEST PRICING!
Brian Eggert is a business development specialist and writer for IC System, one of the largest receivables management companies in the United States. With 18 years in the collection industry, Brian's experience includes operations, client service, proposal writing, blogging, content creation, and web development.