IC System Welcomes Matt Isaacson as Chief Revenue Officer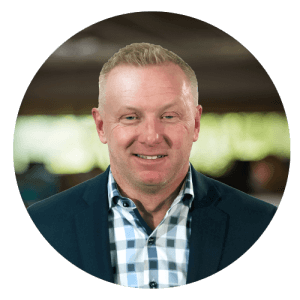 IC System, one of the largest collection agencies in the United States, is pleased to announce Matt Isaacson as its new Chief Revenue Officer. Matt will be responsible for the company's Sales and Marketing initiatives.
Matt comes to IC System with nearly 20 years of sales, marketing, and executive experience. In his new role, Matt will help transform several IC System departments that encompass the Sales and Marketing division, including Field Sales, Inside Sales, Marketing, and RFP.
Previously, Matt managed the business development and marketing strategies for other accounts receivable management firms. At The CMI Group, Matt established a revenue cycle management vision, strategy, and delivery plan, allowing CMI to enter into the healthcare market. Prior to that, Matt served at Alltran (formerly Array Services Group) as a Chief Sales & Marketing Officer and Executive Board Member, where he defined their long-term vision for sales and marketing engagement.
Matt also has experience at U.S. Bancorp, CPP North America, and most recently Authentic Brand in both executive and consultant roles. The range of his knowledge will deepen IC System's footprint across our markets in healthcare, communications, small business, government, utilities, and financial services.
"We are thrilled to have Matt join the IC System family, bringing his wealth of knowledge, experience, and expertise to this new role in our company," said John Erickson Jr., President and CEO at IC System. "We are looking forward to learning from him and growing with Matt at our side."
Matt is based at IC System's home office in St Paul, MN.
---
About IC System
IC System is one of the largest receivables management companies in the United States. Celebrating its 82nd year in business, IC System is a family-owned, privately held accounts receivable management firm in its third generation of family ownership. IC System provides customized debt recovery solutions for healthcare, dental, small business, government, utilities, financial services, and telecommunications industries on a nationwide scale. Follow IC System on Twitter at @icsystem or on Linkedin.
Brian Eggert is a business development specialist and writer for IC System, one of the largest receivables management companies in the United States. With 18 years in the collection industry, Brian's experience includes operations, client service, proposal writing, blogging, content creation, and web development.