IC System to Take Calls for Children's Miracle Network Hospitals Radiothon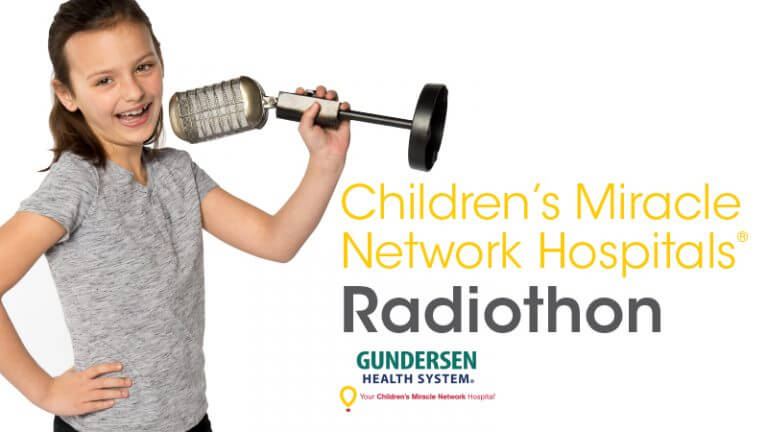 The event will be broadcasted live from the Gundersen Health System, La Crosse Campus, Clinic Lobby. Tune in on these local stations: Kicks 106.3, MeTV, and Magic 105. Local listeners can hear stories and live interviews from local families who have been assisted by CMN hospitals in the past. Their inspiring stories have encouraged listeners to pledge funds to support future families in need of CMN's assistance. All the money raised is distributed locally to help children in the Coulee Region in Southwest Wisconsin.
IC System's La Crosse office has participated in the Radiothon for the last several years. More than a volunteer effort, the Radiothon is a chance for IC System employees to show their gratitude for the great work CMN is doing for the local community.
CMN was there when Lisa Stuttley, an IC System employee, needed their help for her young boy. "My three-month-old son was diagnosed with pyloric stenosis, a condition where food is blocked from reaching the large intestine," Lisa remembered. "Children's Miracle Network knew that I would need to stay two overnight stays at Gundersen. They made sure to take care of all my needs. They were very helpful."
IC System employees will be taking calls on October 17 from 11 a.m. to 1 p.m. The full schedule of hours for the Radiothon is listed below. To make your gift, call (608) 784-KIDS (5437) visit the Radiothon online at events.gundersenhealth.org/radiothon.
Radiothon Hours: 
Thursday, October 17, from 6 a.m. to 6 p.m.
Friday, October 18, from 6 a.m. to 6 p.m.
Saturday, October, 19 from 8 a.m. to 2 p.m.
Brian Eggert is a business development specialist and writer for IC System, one of the largest receivables management companies in the United States. With 18 years in the collection industry, Brian's experience includes operations, client service, proposal writing, blogging, content creation, and web development.