IC System: In the Community 2022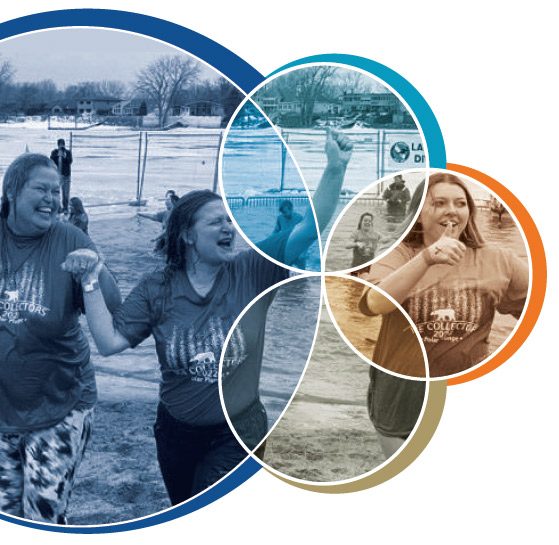 IC System has maintained a positive and caring presence in our community for 85 years. Our purpose of "Making Collections Better" means that our employees not only strive to enrich our relationships with clients, consumers, and industry partners but also improve our community. Download IC System's In the Community 2022 PDF to learn about some of the ways we're having an impact on our local and national communities.
Of course, the debt collection industry has many negative connotations. IC System works to destigmatize those associations by allowing our Core Values to inform every business decision and community interaction:
We have PRIDE in what we do and how we do it.
We are INNOVATIVE in the way we get things done.
We deliver PERFORMANCE that exceeds expectations.
We conduct ourselves with INTEGRITY.
We treat PEOPLE with dignity and respect.
IC System strives to be an active member of our local community. We work year-round to give back to local initiatives and contribute to charitable programs. Employees from our home office in St. Paul, Minnesota, and our branch office in La Crosse, Wisconsin, donate their time and effort to enrich our community with fundraisers and volunteering in our internal group, the Employee Charitable Help Organization (ECHO).
ECHO volunteers include: Alexa Weiss, Carrie Dorsey, Chanel Bell, Chris Hesse, Christine Leick, Jennifer Frank, Jennifer Rick, Josh Brown, Kelly Gomez, Leah Schaefer, Lisa Yungerberg, Lynn Krenz, Nicole Mueller, Paul Donnell, Rocky Bzdok, Shannon VanHouten, Shyanne Melton, Thomas Dill, and Tom Mayfield.
In 2022, ECHO and other IC System employees donated over 500 volunteer hours and raised over $63,000 for local charities and community organizations. These events represent the heart and soul of our organization and what it means to be a member of a community.
Brian Eggert is a business development specialist and writer for IC System, one of the largest receivables management companies in the United States. With 18 years in the collection industry, Brian's experience includes operations, client service, proposal writing, blogging, content creation, and web development.