IC System Takes the 2023 Polar Plunge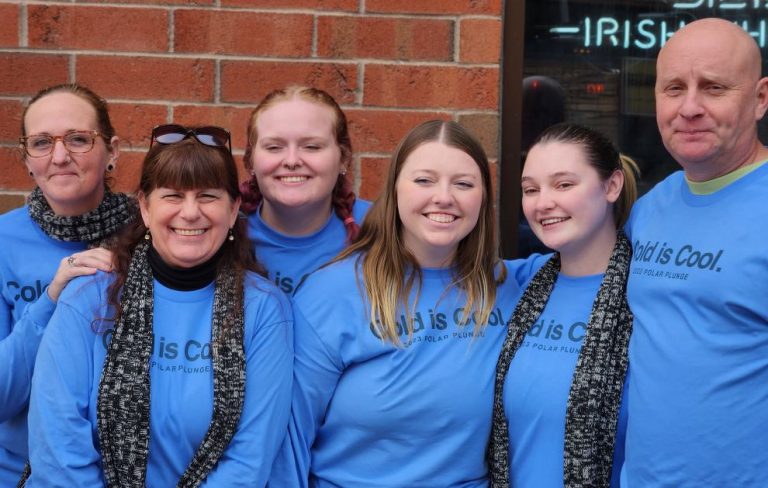 Not just anyone will jump into a near-frozen river for charity. You have to really care about the cause to put yourself through something like that. Maybe that's why the Polar Plunge tagline, "Freezin' for a Reason," means so much to the volunteers.
On Saturday, March 4, several IC System volunteers participated in the Polar Plunge at Black River Beach in La Crosse, Wisconsin, to support Special Olympics Wisconsin. The annual event is a highlight of the year and quite a spectacle. One can only regard the shocked (followed by freezing) expressions on participants' faces with admiration for their commitment to this cause.
At IC System, eleven volunteers and six plungers took part in the event. And while it's a great photo opportunity, the real impact is the money raised for a great organization. This year, IC System gathered over $3,000 in donations for the Special Olympics Wisconsin.
ECHO, IC System's in-house Employee Charitable Help Organization, organized the company's volunteers for the event. ECHO not only plans monthly charitable efforts but also considers the needs of employees facing catastrophic health and personal situations.
Shyanne Melton, an event coordinator and ECHO member, had this to say about the 2023 Polar Plunge in Wisconsin: "The Polar Plunge is such a fun event! Before each team plunges, an announcer reads off fun facts about the group, their total donations raised, and plays a theme song during their plunge. It's a great way for the community to come together, have fun, and raise money for a great cause."
Shyanne added, "Knowing the donations raised are supporting Special Olympics athletes in Wisconsin makes the statement 'Freezin' for a Reason' really meaningful! This was my third year participating in the Polar Plunge, and I don't plan on stopping anytime soon!"
Brian Eggert is a business development specialist and writer for IC System, one of the largest receivables management companies in the United States. With 18 years in the collection industry, Brian's experience includes operations, client service, proposal writing, blogging, content creation, and web development.