IC System Receives CFO of the Year Award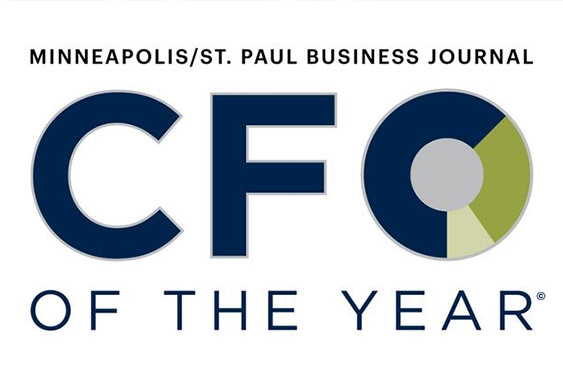 IC System's CFO and Executive Vice President Kurt Heinbigner has been announced by Minneapolis/St. Paul Business Journal as an outstanding financial executive in the Twin Cities.
Minneapolis/St. Paul Business Journal announced its list of honorees on September 21, 2018. Mr. Heinbigner was awarded as part of the large private company CFO category alongside two other recipients. More than 20 honorees in all have been selected from companies ranging from small businesses to government institutions to nonprofits.
The award was started in 2007 to highlight exceptional financial leaders. "CFOs are a crucial part of a company's leadership team, but they often labor in relative obscurity outside their offices," wrote Mark Reilly, Managing Editor on the Business Journal's announcement.
Those awarded will be recognized at a luncheon held at the Hyatt Regency Minneapolis on November 15. The honorees will also be featured in a special publication from Business Journal set to arrive on November 16.
IC System is an accounts receivable management company founded in 1938. The privately held, family-owned company is currently in its third generation of family ownership. In 2018, IC System celebrates its 80th year in business.
Mr. Heinbigner has worked for IC System in the collection industry since 2000. In his current role, he oversees the accounting, financial planning, analytics, human resources, internal audit, marketing, procurement, and property management departments. Prior to joining IC System, Mr. Heinbigner was employed in senior management roles with a large national healthcare provider and a national consumer products manufacturer.
"I am extremely honored to receive this distinction," said Mr. Heinbigner of the award. "I am also grateful to the Erickson family, the owners and operators of IC System, for giving me the opportunity over these last 18 years to play such an integral role in developing the business and culture of IC System. This is an extremely proud moment for me."
Brian Eggert is a business development specialist and writer for IC System, one of the largest receivables management companies in the United States. With 18 years in the collection industry, Brian's experience includes operations, client service, proposal writing, blogging, content creation, and web development.