IC System Races Big Blue Dragon Boats in La Crosse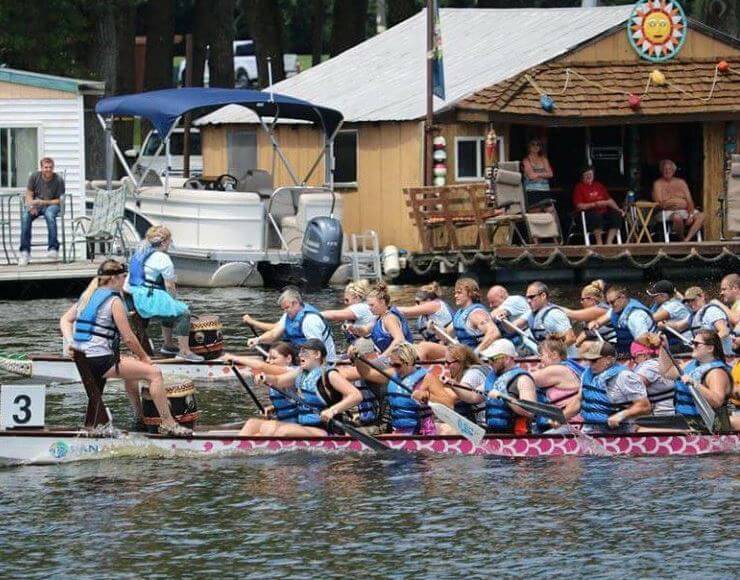 The sixth annual Big Blue Dragon Boat Festival was held on Saturday, July 21, 2018, on the Black River along Copeland Park in La Crosse, Wisconsin. IC System's branch office in La Crosse helped sponsor the event, which supports the Center for Breast Care and healthy lifestyles programming for youth at the Boys & Girls Clubs of Greater La Crosse.
Teams raced in a friendly competition on the Black River in three adult racing divisions (Community, Corporate, and Breast Cancer Survivors) and three competition levels (novice, intermediate, or experienced). The event wasn't only for adults; races for children were held as well. The day also featured family-centric activities and entertainment, including a variety of food and local vendors to boost the rowers.
For those unfamiliar, dragon boats adopt a design that originated in ancient China. They are long row boats painted to look like dragons with brightly colored scales. Although the watersport has been around for well over 2,000 years, countries the world over have made this team paddling sport part of their culture. The La Crosse community and surrounding areas use this tradition to foster a culture of healthy living for youth at the Boys & Girls Clubs and the fight against breast cancer, raising funds for a great cause.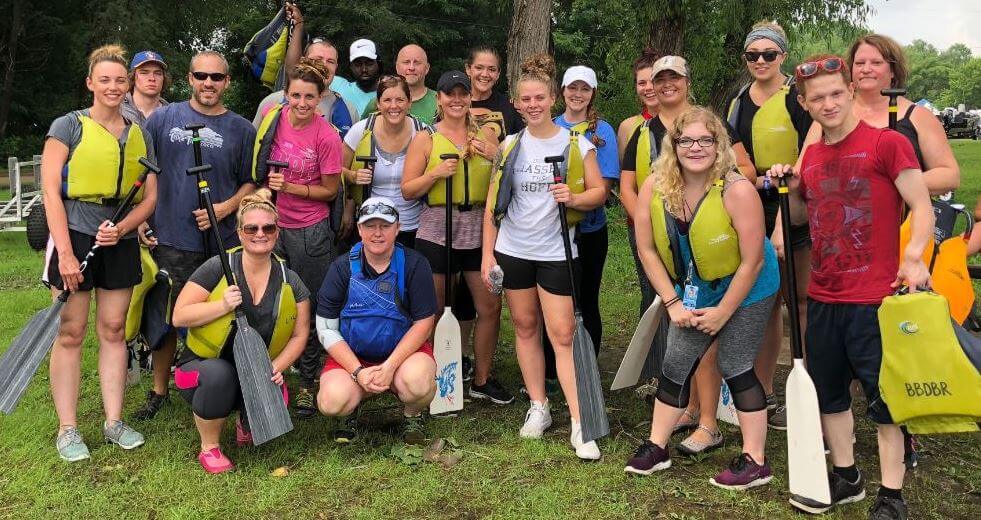 Andrea Hall, IC System's Training and Development Supervisor in La Crosse, shared her thoughts on the day: "It was a fun and challenging team event that raised money to enhance breast cancer diagnosis and treatment in our community and promote fitness and teamwork. We had an awesome group of 20 paddlers who competed along with about 800 other paddlers on a 300 meter course. We finished in 4th place in our division but improved our time in each of our three races," she said. "I think all of us who participated hope to do it again next year!" she added.
Thanks to everyone in and around the La Crosse community, including IC System volunteers, for their participation. And be sure to check out video of the event covered by the local news!
Brian Eggert is a business development specialist and writer for IC System, one of the largest receivables management companies in the United States. With 18 years in the collection industry, Brian's experience includes operations, client service, proposal writing, blogging, content creation, and web development.