IC System Acquires New Security Certifications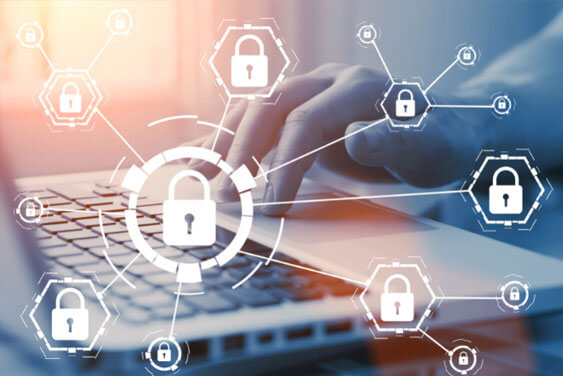 Every time another company announces a major security breach, resulting in millions of consumers with stolen data, the importance of cyber security grows in the eyes of IC System's clients. How can they be sure they're working with a partner who has the right cybersecurity strategy to prevent such a breach? There's always a new strategy, certification, or procedure—industry standards shift constantly. Fortunately, IC System has a rigid suite of policies and certifications that make us one of the most secure collection agencies in the industry.
In the first quarter of 2019, IC System acquired two new certifications that demonstrate we're at the cutting edge of cybersecurity in the collection industry. IC System now holds a Soc 2 Type II Certification. Having this widely used certification means IC system's hardware, software, and data handling procedures meet the security standards of the Service Organization Control (SOC) 2 Type II audit. The certification is a positive sign to businesses across many industries looking to confirm that we meet the most well-known and highly regarded industry standards.
Additionally, IC System has recently undergone an audit by our third-party auditing firm, FRSecure. Their inspection of IC System's processes and procedures determines our FISAScore—an industry tool that evaluates requirements from the ISO, IEC, COBIT5, CCS CSC, NERC, and the NIST Cybersecurity Frameworks. What does this alphabet soup of security certifications mean? The FISA assessment establishes a global standard for security best practices.
FRSecure recently set our FISAScore as "Excellent," which means that IC System is 27.3% more secure than the average collection agency.

With the Soc 2 Type II Certification and an "Excellent" FISAScore, IC System is a secure leader in the collection industry. Combined with our already impressive array of certifications, these security assessments demonstrate how much we care about protecting the data of our clients and their consumers with the most advanced requirements available, reflecting our Core Values of Integrity and Innovation.
Learn more about IC System's focus on security and compliance.
Brian Eggert is a business development specialist and writer for IC System, one of the largest receivables management companies in the United States. With 18 years in the collection industry, Brian's experience includes operations, client service, proposal writing, blogging, content creation, and web development.