How a collection agency can help your veterinary practice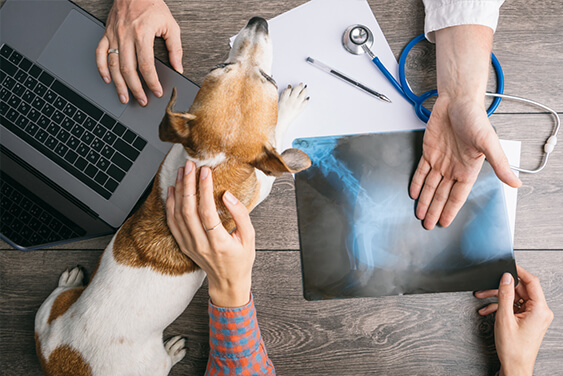 When your veterinary practice is faced with past-due bills and rising accounts receivable, that can leave you struggling to take care of your own expenses. Setting the right fees and recovering payment from the people who have entrusted you with their pet's care is far from your favorite task, but veterinary collections is very necessary. Without cash flow, there would be no business. Cash flow allows you to upgrade equipment, give raises to staff, offer charity care in the community, maintain inventory — everything you need to run a thriving practice that helps the animals, and the people who love them, in your community.
Along with adopting smart billing and collecting practices in-house, working with a reputable collection agency is a smart strategy to resolve past-due accounts and lower your A/R days. Here's a look at some of the ways a collection agency can help. Also, I hope you enjoy pet-related puns.
No dog days of summer: Being persistent and consistent is key to successful collections, because it conveys to people the right level of urgency that it's time to get current on their bills. Before these accounts move to the collection stage, some collection agencies write and mail that final notice letter on your behalf for a fee — using language that's proven effective in prompting people to pay.
Have you seen this owner? A simple data typo or a change of address can break your connection from those who still need to pay you. To get you back in touch with these lost pet owners, a collection agency offers specialized tools like data scrubbing and skip tracing.
Bark is worse than their bite: It's unfortunate, but some people who use veterinary services understand how the system works. As long as it's your office that's calling to collect the past-due bill, they know the only consequence they face is… additional emails and phone calls. When an account is turned over to a collection agency, however, that changes. A collection partner can use tools like credit reporting to give people a financial incentive to get back into contact and make that debt into a higher priority.
Pet peeves: A veterinary practice — or any other business — may hesitate to work with a collection partner because they place a premium on the quality of their interactions with people. What happens when you turn over something sensitive, such as billing troubles, to a vendor? To alleviate these worries, choose a collection partner with a track record of professional and ethical communication with the people who have entrusted you with their pet's health.
Don't let the cat out of the bag: An ethical and lawful collection agency will take steps to protect privacy, so this sensitive information doesn't fall into the wrong hands.
Pick of the litter: IC System has partnerships with hundreds of veterinary clinics. We offer unique solutions to our clients.
Want to learn more about how to effectively collect bills and lower your accounts receivable days? Download our collections Trail Guide.
Brian Eggert is a business development specialist and writer for IC System, one of the largest receivables management companies in the United States. With 18 years in the collection industry, Brian's experience includes operations, client service, proposal writing, blogging, content creation, and web development.