Helping Health Systems Find Lost Reimbursement & Revenue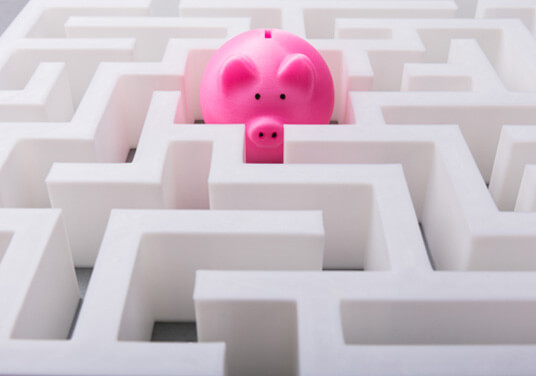 There was a story out of Arizona recently about a patient with a hefty bill for healthcare services, and because he couldn't afford to pay it outright, he was forced to sell his collection of X-Men comic books to resolve the matter. As a former comic book collector, my heart nearly broke.
When you read something like this, it's time to take a step back and look at what's happening in the world of medical billing and how healthcare systems should respond. After all, not everyone has comic books to sell. How will health systems continue to recover lost revenue when the problem of mounting bad debt keeps growing?
Why aren't consumers paying their medical bills?
Every year, there's an increase in patient balances after insurance. With healthcare costs climbing sharply on consumers in high-deductible health plans, and insurance companies covering less and less all the time, consumers cannot afford their healthcare costs.
According to a survey conducted by the Kaiser Family Foundation and the New York Times, more than one in four consumers has trouble paying their medical bill. Here are some of the reasons why:
The rise in healthcare costs
Lower premiums and higher deductibles in HDHPs
Consumers don't understand their statement
Salary increases do not correspond with the rising rate of healthcare costs
The link between patients and providers
Modern Healthcare reports that in just five years during the last decade (between 2012 and 2017), hospital revenue tied to patient balances has increased by 88%. This results in a lot of lost reimbursement for health systems, including hospitals, clinics, and individual providers.
The rise of patient responsibility isn't just the consumer's problem to figure out; the consumer's inability to pay becomes a problem for the provider as well. Health systems are tied to consumers for their revenue, and the nonpayment of medical bills has led to an increase in bad debt. This places significant pressure on health systems to recover their past-due accounts to ensure a stable revenue stream.
How to address the problem
Many commentators suggest that without reform of the healthcare system, these problems will continue. Outstanding patient balances will rise right along with healthcare costs, putting it on healthcare providers to develop new strategies for recovery. Although an individual health system cannot fix the problem, they can prepare for it.
Providers all over the United States have invested in new software and billing processes to streamline revenue cycle management. Many health systems also send their past-due patients to a collection agency, which attempts to recover the health system's account inventory for about 180 days after the service date. Collection agencies can help providers recover a great deal of their past-due inventory, but after the 180 days of initial collection efforts, the remaining accounts usually flounder until they're written-off.
Standard bad debt collection efforts on healthcare accounts can help healthcare systems recover millions in revenue. But there are hundreds of thousands more to be recovered that lingers after the usual 6-month period of collections. Late-stage recovery plans, such as the one offered by IC System, can help revive your accounts receivable inventory and recover revenue that may have been ignored otherwise.
The patient and provider dynamic, and the financial tensions its causes, doesn't seem like it will resolve itself anytime soon. Health systems will need to continue to develop innovative plans to keep revenue streams flowing. Contact IC System to learn more about how we can help with your revenue recovery efforts.

Brian Eggert is a business development specialist and writer for IC System, one of the largest receivables management companies in the United States. With 18 years in the collection industry, Brian's experience includes operations, client service, proposal writing, blogging, content creation, and web development.