Is Your Agency Putting You At Risk for TCPA Claims?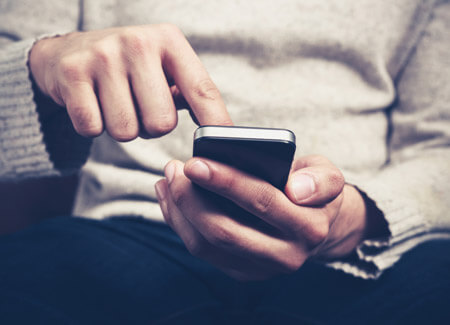 Do you have a landline? If so, you are part of a growing minority. Results from a study last year by the National Health Interview Survey suggest that more than half of all U.S. households have canceled their landlines and now use just their cell phones. The percentage is even higher among twentysomething adults, and about two-thirds in that demographic live in cell-only households. Not that there's anything wrong with having a landline, per se. But chances are a large percentage of your consumers do not use landlines, and such trends create some collection agency risks and challenges for revenue cycle professionals to effectively recover past due balances.
Given the rising preponderance of cell phone users in the marketplace, the Telephone Consumer Protection Act (TCPA)—at least as it exists today—does not allow the use of automatic dialers to call cell phones unless the consumer has given prior permission to do so. This means if the account goes to a collection agency, the safest legal way to dial a cell phone is a manual call. From a sheer production standpoint, this is not the most efficient approach, and it may impact the rate of recoveries.
It's no secret that laws are always a few steps behind current technological trends. The TCPA is no different; it treats cell phones as the exception, instead of the growing standard. Finding the balance between what makes sense for the industry yet complies with federal law can be tricky. On one hand, a collection agency is less effective if it cannot use a dialer of some kind. But until the TCPA catches up with technological trends, the importance the industry has placed on this relatively new law is hard to ignore. So are the potential penalties.
Download IC System's new whitepaper, which sheds some light on the risks, trends, and questions you should be asking yourself on the subject.
Need collection help?
Call us at 1-800-279-3511 to REQUEST PRICING!
Brian Eggert is a business development specialist and writer for IC System, one of the largest receivables management companies in the United States. With 18 years in the collection industry, Brian's experience includes operations, client service, proposal writing, blogging, content creation, and web development.