Better Debt Collection with Data Security and Compliance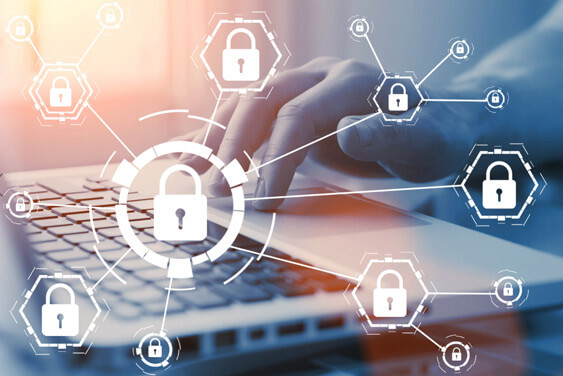 When you think about ways to evaluate a potential collection partner, your first thought probably relates to performance or experience, not data security and compliance. But cyber security and operational compliance remain vital when choosing a debt collection company. Ensuring your consumers' data is protected, and your consumers are treated fairly according to regulatory mandates, reduces your risks when engaging with an accounts receivable management company. Look for these essential characteristics when selecting your next collection agency.
Security Certifications and Audits
Security breaches continue to saturate the headlines. As a result, collection agencies are increasing their cybersecurity levels to protect their clients. Make sure your potential partner has the latest and greatest security certifications.
Your IT department or cybersecurity expert may be able to tell you what list of certifications to look for, such as PCI DSS 3.2.1 or a SOC 3 report. But one thing you can search for in this alphabet soup is whether your potential partner self-assesses or uses a third-party auditor. Third-party auditors, more than self-assessments, will certify that a collection agency meets the high standards associated with security certifications.
Just because a company passes an audit or receives a certification doesn't mean something won't change in a month. Your agency should also be using a combination of internal audits and third-party auditors to verify their security measures regularly. Confirm that your collection partner performs audits on a set schedule. If they don't, they could be putting your data at risk.
Regulatory Compliance and Protocols
The collection industry is fluid and ever-changing, so your collection partner should have regulatory compliance on the brain. Ask about your partner's Compliance Risk Management System, which should create the necessary checks and balances to protect you, your consumers, and the agency from any risk.
Of course, a collection company should be compliant with the Consumer Financial Protection Bureau (CFPB), the Fair Debt Collection Practices Act (FDCPA), the Telephone Consumer Protection Act (TCPA), individual state laws restricting collection efforts, and other laws. Each of these is designed to protect consumers from harassment and ensure fair treatment.
Additionally, your collection partner should:
• Train and reinforce regulatory laws as part of its organizational objectives
• Schedule regular tests on applicable laws
• Regularly conduct internal and third-party audits of all processes
• Verify vendor due diligence
• Address and track all consumer complaints
• Audit call quality to ensure compliance
Making sure your partner follows these best practices will minimize risk to you while ensuring consumers are treated fairly and according to the law.
What Are Your Agency's Core Values?
Sometimes the best way to verify that you've chosen the right collection partner for your company is looking at their culture and core values. Do their values show concern for compliance and data security? How do those values translate into their treatment of consumers?
IC System's core values are People, Integrity, Performance, Pride, and Innovation. Our values of Innovation and Integrity have led our efforts to earn the top security and compliance standards and certifications. It's the right thing to do in our industry, and it fills us with Pride.
People remains the first on our core values list. It is through the lens of People that we make decisions about data security, compliance, call quality, and consumer-friendly collection efforts. Our focus on People and improving our Performance is also the reason we ask consumers to score each encounter with IC System representatives. We want an honest view into how we're doing. What better way than to ask consumers?
Great data security and compliance comes from a genuine concern about protecting your business and your consumers. Learn more about how IC System shows compassion in collections, how that leads to better performance.

Brian Eggert is a business development specialist and writer for IC System, one of the largest receivables management companies in the United States. With 18 years in the collection industry, Brian's experience includes operations, client service, proposal writing, blogging, content creation, and web development.